Moving to end child marriages in Malaysia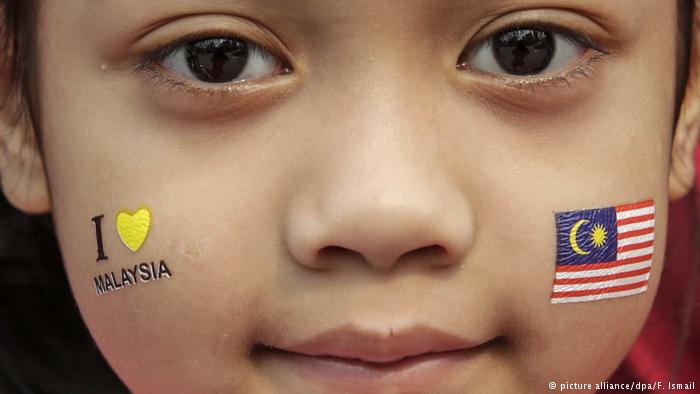 When a young girl is married off, there's no denying it; her childhood ends and injustice begins. Not only is deprived of further opportunities for education, she is robbed of her innocence and the right to achieve her full potential.
International Day of the Girl Child falls on Oct 11. Malaysia has ratified the United Nation Convention on the Rights of the Child, and is obligated to do all it can to make sure that children, and their rights, are protected and upheld.
However, despite being one of the most modern and developed ASEAN countries, Malaysia still grapples with the contentious issue of child brides.
In 2010, a United Nations report showed that over 82,000 married women in Malaysia were girls between the ages of 15 and 19.
Recently, a local media outlet reported findings by the Women, Family, and Community Development Ministry that reveal that between 2007 and 2017 some 15,000 child marriages were recorded in Malaysia. About 10,000 involved Muslims.
In June, there was huge public outcry when a 41-year-old Muslim man in the conservative eastern state of Kelantan married an 11-year-old Thai girl, making her his third wife. After much protest from women's groups and human rights activists, the girl, from a poor family, has since returned to Thailand and is said to be receiving counseling.
Another case grabbed the headlines when a 15-year-old girl was married off to a 44-year-old man as his second wife. Her parents argued that they agreed to the marriage so that she could have a "better life". She is the youngest of 13.
During a recent visit to Malaysia, UN Special Rapporteur on the sale and sexual exploitation of children Maud de Boer-Buquicchio said that the minimum age for marriage in the country should be 18, with no exceptions.
The notable lawyer and human rights activist Datuk Ambiga Sreenivasan has pushed for a complete ban on child marriages, urging the government to pass legislation against it.
The country has a dual legal system – civil law and Islamic law, with the latter coming under individual state jurisdiction.
Under civil law, the minimum legal age of marriage for both boys and girls is 18. However, girls aged 16 and above can get married provided there is permission from the state's chief minister.
According to Islamic family law, the minimum legal age of marriage is 16 for girls and 18 for boys. However, boys and girls younger than that can get married if permission is obtained from a Syariah court judge is obtained.
In Sabah, a Malaysian state located on the island of Borneo, a mufti (a Muslim legal expert) recently proposed that the legal age of marriage for Muslims be reduced to 14 for girls and 16 for boys.
The proposal drew much flak from netizens and human rights groups alike, especially since the federal government has already started procedures to raise the minimum age of marriage for Muslims and non-Muslims to 18.
Deputy Prime Minister Dr Wan Azizah Wan Ismail said recently that the relevant departments had been told to prepare Cabinet papers on this issue.
Dr. Wan Azizah, who is also the Women, Family and Community Development Minister, has also said that the ministry and the Syariah Judiciary Department will discuss stricter guidelines for Syariah court judges when it comes to approving child marriages.
Since the minister was initially seen as non-committal about this issue, this announcement is a move in the right direction. Dr Wan Azizah also rightfully acknowledged the need for a holistic approach in tackling the issue, encompassing education, awareness-raising and poverty eradication. This will all take time but hopefully eventually the right mechanisms will be put in motion to ensure positive results.
On Sept 5, a first was achieved by the state of Selangor which announced that it was raising the minimum age of marriage for Muslim girls to 18, a move much lauded by Dr Wan Azizah and citizens alike. However, the state's Syariah court is still allowed to grant permission for underage marriages under certain conditions.
Not a complete victory but certainly a big, step forward. Let's just hope that other states will.
Author: Elle Wong (act)