Showdown at Sabarimala – a shrine of contention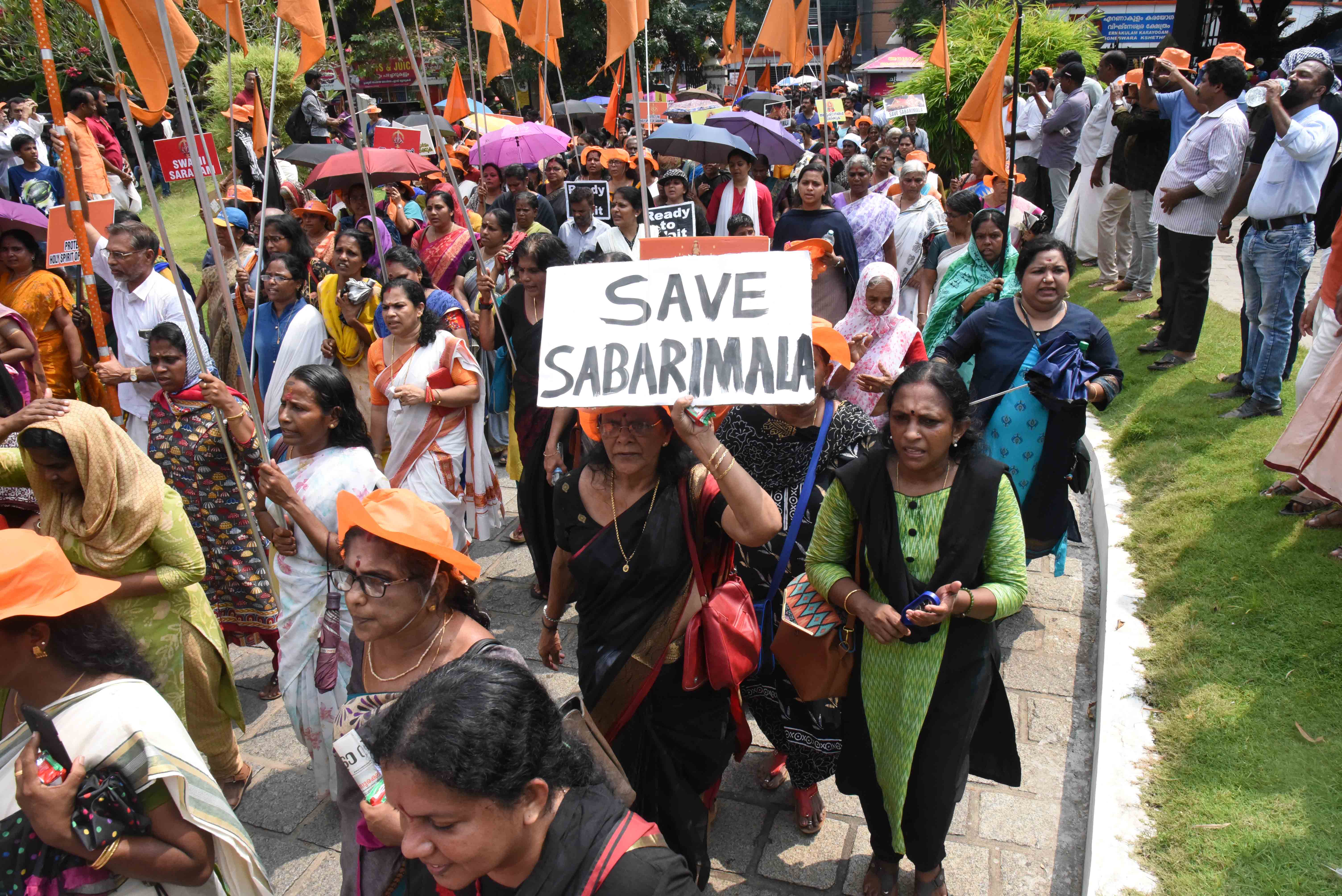 Tensions continue to run high in the southern state of Kerala as police crack down on protesters trying to stop women from entering the hill shrine of Sabarimala. It opened to all men and women in October after the Supreme Court lifted a ban on women aged from 10 to 50.
Originally hailed as a historic decision, the court verdict has turned out to be the cause of a major crisis.
Women of menstrual age are considered impure by traditionalists, who want the ban on to be reimposed. Another factor is that the shrine's presiding deity Ayyappa is reputed to have been celibate.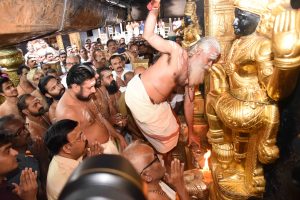 In the wake of violent protests, spearheaded by hardline Hindu organizations, many women devotees have been forced to turn back, fearing for their safety.
Over 2,000 protesters, which include men of all ages and elderly women, have been arrested, charged with damaging public property, violent intimidation and even attacking police officers.
The former model and actor Rehana Fathima, 31, has become the face of the Sabarimala controversy. She tried entering the temple but was stopped by protesters and priests, at the beginning of the 18 sacred stairs that devotees take to access the sanctum sanctorum.
"It was always my dream to go to Sabarimala. I also observed the 21-day mandatory austerity regimen that is required. But the protesters had other plans," Rehana told DW.
Rehana Fathima went to the shrine with the television reporter Kavitha Jakkal and despite having a police escort the two had to beat a hasty retreat as a belligerent crowd threatened them.
Rehana is no stranger to controversy. She was the first woman to participate in the traditionally all-male Onam tiger dance, "Thrissur Pulikali". A couple of years ago, she also took part in a 'Kiss of Love' campaign against moral policing.
"I am not an activist but I want women to enjoy freedom and claim their spaces. Is that too much took ask for?"
For some it is, apparently. After her failed attempt to enter the shrine, Rehana's house was vandalized. She has received death threats and today is forced to move around with police protection.
"In every religion, there are attempts made to quiet the women and keep them in cages," she laments. "Men and women are equal. We are just saying, 'we also want to go there, we also want to do that'. We all deserve the same opportunities in life."
Such arguments fall on deaf ears among the protesters. Jaya Mukundan, a protester in her late 60s, has been in the forefront of the agitation. She is steadfast in her resolve and is even willing to sacrifice her life if Ayyaypa's shrine is desecrated. In her view, women of menstrual age entering entails desecration.
"I insist that traditions be maintained," she said to DW. "Ritual must be observed and there should be purity in the temple. Women should not be allowed in the temple at any cost."
"For hundreds of years, this tradition has been followed in letter and spirit. The Supreme Court has not factored peoples' sentiments and the faith they have in this temple. The judiciary cannot interfere in faith."
"A few Western vainglorious judges cannot decide what is good for us," said an equally upset Prema Nair, who along with her granddaughter has been camping in front of the temple. "It is our tradition and non-discriminatory."
The anger of these protesters has now spilled out onto Kerala's streets, with women marching against the court order.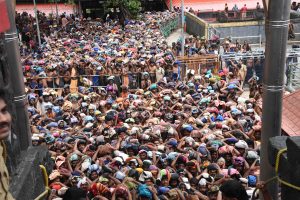 They refuse to be cowed by the police and women who are trying to combat gender bias, patriarchy and what they consider medieval tradition.
The hilltop temple of Sabarimala, which is accessed through a forest, is open only for 127 days a year. Those who undertake the pilgrimage are expected to practice strict abstinence for 41 days after initiating vows.
Some 30 million people make the pilgrimage each year. It is the largest in India and the second largest in the world, after the Hajj pilgrimage of Mecca in Saudi Arabia.
The main season begins in mid-November. A few million people from India's southern states are expected to visit the temple over two months.
The controversy is far from being resolved and it could be difficult to keep anger and crowds in check.
Author: Murali Krishnan (act)
–
Tags
Ayyappa
,
Hindu
,
India
,
Kerala
,
menstrual age
,
menstruation
,
Rehana Fatima
,
Sabarimala
,
shrine
,
Supreme Court
,
women's rights