"I am healed now" says newly-male police constable
"Menstruation? … I don't know.
Perhaps something happened during my teenage years.
I don't know… Don't know."
These hesitant words are spoken by the first police constable in India to have undergone Genital Reconstruction Surgery. Once Lalita, he became Lalit Bhau Salve.
He has set an example for thousands who are constrained to live a suffocating life in a society where being transgender is often considered to be a sin. Now Bhau is free from pain and the whole village is proud of his courage. But it was not an easy journey in a country where people are reluctant to talk about sex, menstruation and similar taboo issues. Red tape doesn't help matters.
A shy village girl who never shared 
So what actually happened to Lalit Bhau? A senior plastic surgeon at Mumbai's George Hospital Dr Rajat Kapoor who performed the operation explains: "Lalita was raised as a girl but she has always been a male. The sex organs did not develop either as male or female but to any common person, it would have appeared that she had the female sex organs. But since Lalita was always genetically male, she never went through the menstrual cycle."
When asked about his childhood, Lalit Bhau smiles and says, "I was a very shy girl who used to tie two braids and I wore the salwar kameez. I played with my friends and did household chores."
"The financial situation at home was not good. When I reached Class 1, my parents sent me to my maternal uncle's place, which is in the same district. When I was 15 or 16, I got to know 'something like bleeding' happens to girls."
Since she had always been shy, he never shared that 'something like bleeding' was not happening to him, not even with his mother. And nobody in the family asked. "Some of my friends used to say that their bleeding was very irregular etc. So I thought I might get my periods in the future, but I never discussed this with anybody."
The diagnosis of gender dysphoria
Lalita was 24 when her parents decided to find a suitable husband. It was 2014 and she was working as a police constable in Beed district. She was the only breadwinner in the family."During this period, I found a lump in my private organ. I told my parents and they took me to a nearby hospital. Then I was referred to Saint George Hospital in Mumbai."
This is where Lalita met Dr Rajat Kapoor, a qualified surgeon who has successfully performed 17 genital reconstruction operations as well as seven sex changes. Dr Kapoor diagnosed Lalita with gender dysphoria, a condition in which one's emotional and psychological identities are at odds with one's biological sex. "When I told Lalita that she was actually a male, not a female, she broke into tears," the surgeon recalls.  "Perhaps she had been suffering from this lump problem for one or two years but never had the courage to speak about it, which is understandable.''
With moist eyes, Lalit Bhau says that he was trapped in a female body and wanted to come out of it. Some people made fun of it but his family supported him when he decided to go ahead with the operation.
The fight against the system
However, the police department was not so understanding. "They refused to give me a month leave for my surgery stating that there were no employing guidelines regarding sex changes.  They also wondered how I could just become a male constable after the operation. At that time, I had only two options – either to keep my job or to go for the surgery."
After her request was denied, Bhau approached the Bombay High Court. Her fight against the system for gender reconstruction surgery gained widespread attention and eventually she won the case. The chief minister of Maharashtra, Devendra Fadnavis, also took notice and asked the police department to consider Salve's case as an exception.
Eventually, a medical board comprising a gynecologist, a radiologist, a plastic surgeon, a general surgeon, a urologist, a physician, a psychiatrist and a forensic expert was constituted at JJ Hospital. It concluded that Salve did not have a single female organ and found instead "undescended testes" and an "undeveloped penis". The case also revealed that in 1995 when Salve was only seven, what was actually his right testicle had been removed after being mistaken for a tumor.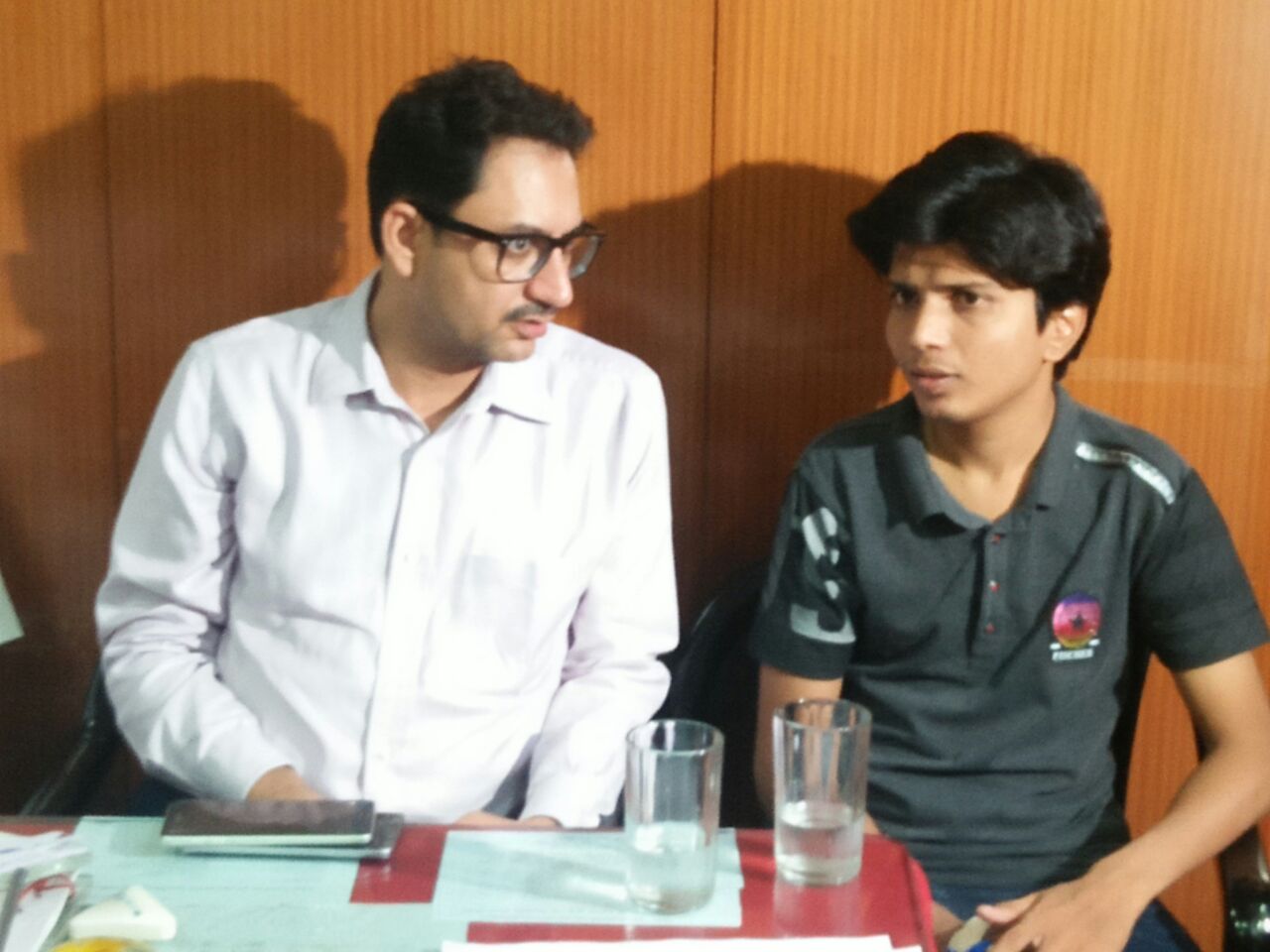 A successful surgery followed by a grand welcome
After winning the battle against the system, Lalit underwent surgery in May 2018. When he came home from the hospital, the whole village cheered. They got up at the crack of dawn, drew a rangoli outside his house, made delicacies and sang songs for their hero.
Even relatives and neighbors were had once maintained a distance took part in the festivities.
"Most of the villagers were supportive and my police staff was also cooperative," says Bhau today. "I am so thankful to the court and the Chief Minister. I am healed now."
The future?
After a few more follow-ups and surgery, Lalit will be able to "lead the life of a man," says Dr Kapoor. "He can enjoy a sex life with female partners, but he can't become a father."
"Our science can create a penis or vagina but not yet sperm or ovum."
So far, Bhau is not thinking about this. "Right now, I am only thinking about recovery and not about girls or how my married life will be. I am free, happy and satisfied. The life I am leading is like a dream come true. The doctors have given me rebirth"
Author: Vinamrata Chaturvedi (act)