Hearts connect where mobiles don't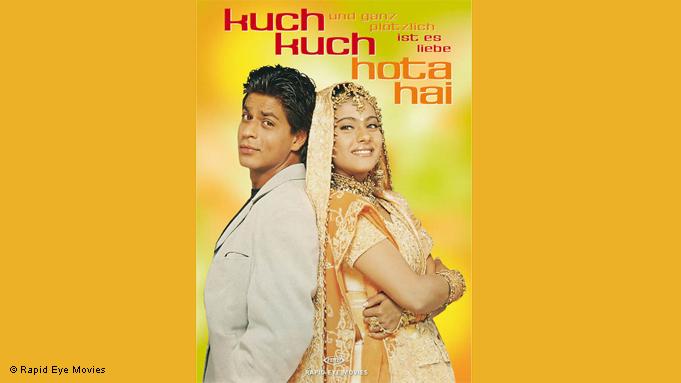 Salim loves Salman Khan, probably the only Bollywood hero who has been driving the masses in India wild for more than two decades now. Last year around the same time, Salim had gone to watch Salman's latest flick about a corrupt police officer who turns into a new leaf after local goons murder his mother.
That's when Salim saw Puja, who'd also come down to the local cinema hall and was busy chatting with her friends during the break. Salim fell in love with Puja instantly. In typical Bollywood style, their eyes met and they exchanged mobile numbers. As an ultimate proof of his love for her, Salim putPuja's picture on his mobile as a screensaver.
In a society which is conservative enough to not tolerate women and men meeting in public places, let alone interacting in a healthy manner, mobile phones are an easy way out for young people in love to keep in touch. Salim and Puja made the most of their situation; they went to the movies and also fleetingly met in the market place when Puja was out with her friends or going back home from college. They are still in touch, but not by phone.
Village elders in her town in eastern India have passed an outrageous law that imposes a fine of nearly 180 US dollars if a woman is found using a mobile phone on the streets. The law is a little more lenient towards married women, who will be asked to pay a fine of around 37 dollars for using a mobile phone. Even married women elope to meet their lovers, claim the village elders and mobile phones "debase" the social atmosphere. That is why they want to ban the mobile phone, this symbol of modern telecommunications that they say is insidiously harming the cultural fabric- the mobile phone. Puja will have to give up hers too.
Salim does not understand this law, he only knows that Puja probably won't be able to call him up as she used to. He's thinking about buying her a mobile phone secretly to keep under her pillow so they can chat privately at night. But he's worried that her family or strange "village elders" might find out and make her life miserable.
Salim has several friends who are facing the same problem. Some have decided to use the age-old method of passing love letters through vegetable vendors who pass by their girlfriend's houses everyday, some climb over the fence and communicate by switching on and switching off their torches. Some have devised innovative ways of setting up a rendezvous by means of hanging a red cloth over the balcony, followed by a green cloth from the girlfriend's balcony which would signify a "yes" and " let's meet at the same time, same place at the bangle bazaar." Of course, you need to have houses on the same street as your girlfriend or boyfriend for this particular messaging technique.
Lovers with common family friends have a distinct advantage in this regard. Families usually come together during festivals and the toilets of the hosts can be used as private meeting points, except that it may get a little difficult when an aunt with an upset stomach is banging at the bathroom door while the likes of Salim are trying to kiss their girlfriends.
Once, while speaking to my mother about her days in the college hostel for women, she said that some of her friends did manage to run away with their boyfriends and that was forty years earlier. They had no mobile phones and only an old-fashioned telephone to make calls to the post office so they could issue a telegram when it got urgent. Girls were allowed to go out only after 8 am and were supposed to be back by 6 pm for evening prayers and dinner. Lights went out at 10 pm.
That's when the boys slipped through the windows. The lucky ones met their heartthrobs and ran away to get married, the unlucky ones got beaten up by the Chowkidaar – the guard with his thick stick who made the rounds at night. Some innovative boyfriends dressed up in women's clothes and black burqas (veils) to get into women's hostels.
The village elders who've banned mobile phones will have to get the point sooner or later or deal with all the different kinds of creative methods that lovers devise. It's pretty obvious – love needs a heart-to-heart connection, not having a mobile phone is not going to stop anyone from falling in love.
If Salim and Puja's love is to survive, they will need to make new plans and probably run away from home and get married.  With a little imagination, they can do that without the mobile phone, just like the generations before them.
Author: Manasi Gopalakrishnan
Editor: Grahame Lucas