Escape alive!
Zinda Bhaag (which literally means "Escape alive") is a Pakistani film that has been nominated by Pakistan for the Oscars. It is the first Pakistani film in over fifty years that has been submitted for the "Foreign Language Film Award" category. The film has been written and directed by Farjad Nabi and Meenu Gaur. Beenish Javed spoke to Nabi and Gaur about their film.
Beenish Javed: What was your response when you got to know that your movie was nominated for the Oscars?
Farjad Nabi and Meenu Gaur: It was totally overwhelming. After 50 years, Pakistan has submitted an entry for the Oscars. We were shocked when we heard that our movie has been chosen. We are getting congratulatory messages from all filmmakers. It's a collective honour for the whole film industry of Pakistan and let's hope that it's the start of something big for Pakistan's film industry. If you were in Pakistan, you would not believe that such good news has come after such a long time. We are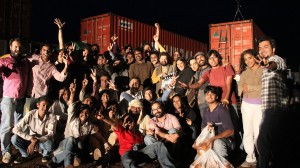 getting calls from our old school mates. Suddenly there is a wave of happiness in the community and we are so proud and so lucky to share this happiness with everyone.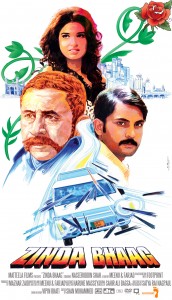 Pakistan's film industry has always been over shadowed by Bollywood and not many are enthusiastic to make films in Pakistan.  How you as young people  decided that we will make a film in Pakistan?
We were not thinking of any other film industry, we just wanted to make a film. There is a lot of involvement of Pakistani artists in Bollywood, like Rahat Fateh Ali Khan and Ali Zafar. So, it doesn't matter, a good film is a good film and you can't compare one thing to another. In 2005, the ban was lifted in Pakistan on Indian films and suddenly new cinemas were constructed. That has given a boost, now film makers can think of making a film and making money. It is a very interesting time for Pakistani cinema and we are very happy and lucky to be a part of it.
What motivated you to make this particular movie, what was the inspiration behind it?
The idea behind the film  was inspired by real life stories of our friends and family members who had try to immigrate abroad illegally. They had fantastic stories such as how they crossed borders. But that is only the backdrop, the story is an everyday story from a neighbourhood in Lahore and it's full of fun, laughter and some tears. We wanted to show how young people were desperate to become successful overnight. They look for shortcuts and we wanted to know what compels them to take these journeys. It is a very entertaining film and it has a message too.
Why was this particular idea so close to you people?
The issue was close to us because we heard stories from people who were close to us about it. They were close friend and relatives who had made these journeys and they told us these stories which were just phenomenal and we were amazed at their experiences. We started taking notes and did some research and this entire story idea came up. We realized that more than the issue, we were interested in people's stories and their struggles, their aspirations, their success and failure. We also wanted our film to be about Lahore, people of Lahore their sense of humour and so it's all set in one small neighbourhood in Lahore. It's an everyday story – it's a story about your cousin, neighbour or your best friend.
How did you people come up with the idea to have the Indian actor Naseeruddin Shah in the movie?
At many levels, it was a collective decision by both of us. It was also because of the character that we had written, it was the character of a Lahori crook.  We knew that it was a difficult character and we needed some body who could convince the audience and Naseeruddin Shah's name came up. We had sent him this script and he didn't know who we were. He read our script and he got back to us. That in itself is so inspiring!
Would Indians like to see the movie?
Given the kind of story Zinda Bhaag is and even other new Pakistani movies that are being made, they work across borders. They are stories that will have same relevance and will reach out to audiences the same way, for example Zinda Bhaag is a movie of three boys who want to make it big but they find out that all legitimate doors are closed to them.
Will your movie help revive the movie industry in Pakistan?
The revival of Pakistane cinema has been going on for many years. We should make good films and there should be infrastructure to show the films so the film makers get some of their investment back. At the same time, we need to develop the infrastructure to make films. We think that all these things are happening in Pakistan, but they need to sustain this for the next five years. Only then can we say that the Pakistan film industry is standing on its own.
Was it easy to get the finances for the movie?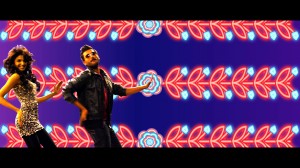 It's a combination of funds; we got support from our parents too and some foreign donors and international funders also supported us. We didn't have any sponsor. Pakistan is an immature market so there are not many people who believe in films right now. It was extremely tough for us. We put all are resources and try to make something of it.
Meenu, as a woman not many parents are enthustaic to make their daughter filmmaker? Why did you opt for this career?
I knew for a very long time that I wanted to make films and I was interested not only in making films but also in studying films. I also have been doing research and writing about cinema, so I was always interested.  Most the leading names in Pakistan cinema are that of women, for example, Mehreen Jabbar, Sharmeen Obaid Chinoy, Sabeeha  Sumar, and Meher Jaffery .There are so many women who are making independent films. I teach also and I have noticed that many young girls are entering the field of film-making.
Beenish Javed is a reporter working for ARY News, Islamabad. She has been awarded a two-month long fellowship by the Friedrich Ebert foundation (FES) in Germany and is currently in DW, Bonn. You can follow Beenish on Twitter @Beenishjaved.