Search Results for Tag: Ban ki moon
Women should never stop fighting for their rights. Speaking out about a sexual crime or assault is one of the possibilities. Using your talents to draw attention to gender injustice or any other violation on human rights is also a possibility. Beyoncé has just done it. Read more here!

read more
Tags
Ban ki moon
,
barbie
,
Bernie Sanders
,
Beyonce
,
female genital mutilation
,
FGM
,
Hijarbie
,
Hillary Clinton
,
Madeleine Albright
,
Ri Chun-hee
,
sex worker
,
speed dating
,
Super Bowl
,
women's rights
"Invest in rural women. Eliminate discrimination against them in law and in practice. Ensure that policies respond to their needs. Give them equal access to resources. Provide rural women with a role in decision-making." – United Nations Secretary-General,  Ban Ki-moon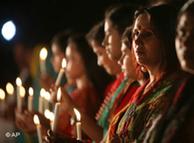 Recognizing the critical role and contribution of rural women, the theme of International Women's Day 2012 is Empower Rural Women – End Hunger and Poverty.
Key contributors to global economies, rural women play a critical role in both developed and developing nations — they enhance agricultural and rural development, improve food security and can help reduce poverty levels in their communities. In some parts of the world, women represent 70 percent of the agricultural workforce, comprising 43 percent of agricultural workers worldwide.

read more