Search Results for Tag: Chennai
58-year-old Kaveri Ammal works as a domestic help in a neighborhood in Chennai in southern India. She leads a hard life, travelling 15 kilometers everyday to work in different neighborhoods and earning a salary of about 2,500 Rupees or around 50 dollars every month. Her work usually involves washing the dishes, cleaning the laundry, ironing, sweeping and washing the floors. Between her cleaning assignments, she takes a nap in a temple close by or visits her daughter or friends who live in the area.
Kaveri's hardship doesn't end here.

read more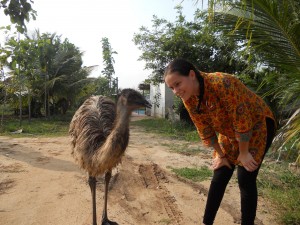 Simone Umbach, a student of Koblenz University, is only 22 years old, but has already traveled a great deal. From July 2010 to July 2011 she spent one year as a volunteer in Pudupakkam, a village near Chennai. Meike Pohl describes Simone's experiences.

read more