Search Results for Tag: year
We read this list and thought what a crazy year 2013 has been. From E-cigarettes to nicotine patches to the word "selfie," that seems to have caught everyone's attention. Read on and let us know what you think about these trends in 2013.

read more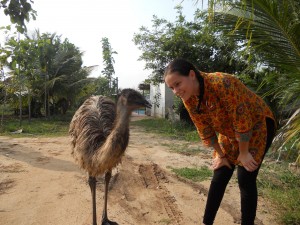 Simone Umbach, a student of Koblenz University, is only 22 years old, but has already traveled a great deal. From July 2010 to July 2011 she spent one year as a volunteer in Pudupakkam, a village near Chennai. Meike Pohl describes Simone's experiences.

read more