Search Results for Tag: cooking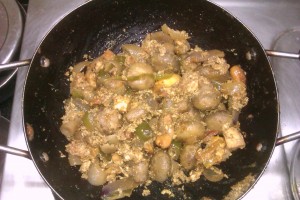 Our blogger Debarati Mukherjee shares her special recipe with eggs and vegetables. You can send us your recipe too and win a radio or an iPod!

read more
It's Christmas time in Bonn and the first thing that strikes your nostrils is the lovely smell of Christmas goodies at the local market. From spiced wine served warm in special mugs to chocolate cake with cinnamon, from roasted almonds to cotton candy, from chinese noodles to traditional german dumplings with vanilla sauce, the Christmas market is a feast for the eyes, nose…and the palate! While we went out on our own very personal round of the Christmas market in Bonn,  we decided this might just be the perfect time to organize an online cooking competition, in which you send us your best recipe.

read more