Search Results for Tag: Holi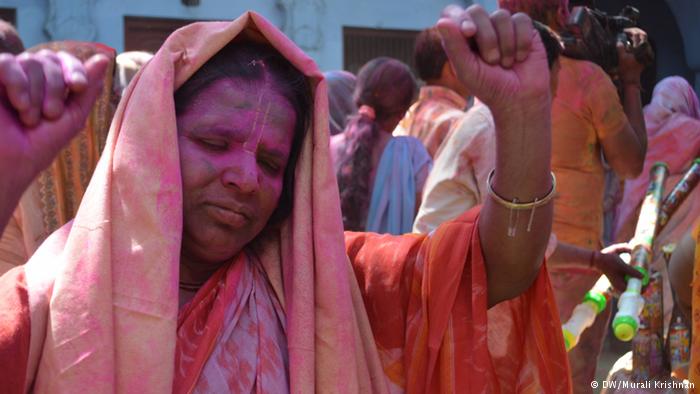 The city of Vrindavan in the north Indian state of Uttar Pradesh is also known as the 'City of Widows' and is home to an estimated number of 20,000 women who have lost their husbands. These women have been abandoned by their families and are shunned by the society because of many superstitions. Widows are said to bring bad luck and being a widow is considered the biggest curse for a woman.

read more
Tags
ashram
,
City of Widows
,
Deepa Mehta
,
Durga
,
Hindu
,
Holi
,
Roma Rajpal Weiß
,
Sharmistha Dutta
,
Uttar Pradesh
,
Vrindavan
,
women's rights
It was an eye-opener to return to Vrindavan, a holy and dusty town in northern India steeped in the lore of Lord Krishna. For years, this town, christened the 'city of widows' has been the home of women from many parts of the country's rural hinterland, particularly from West Bengal.

read more