Search Results for Tag: Durga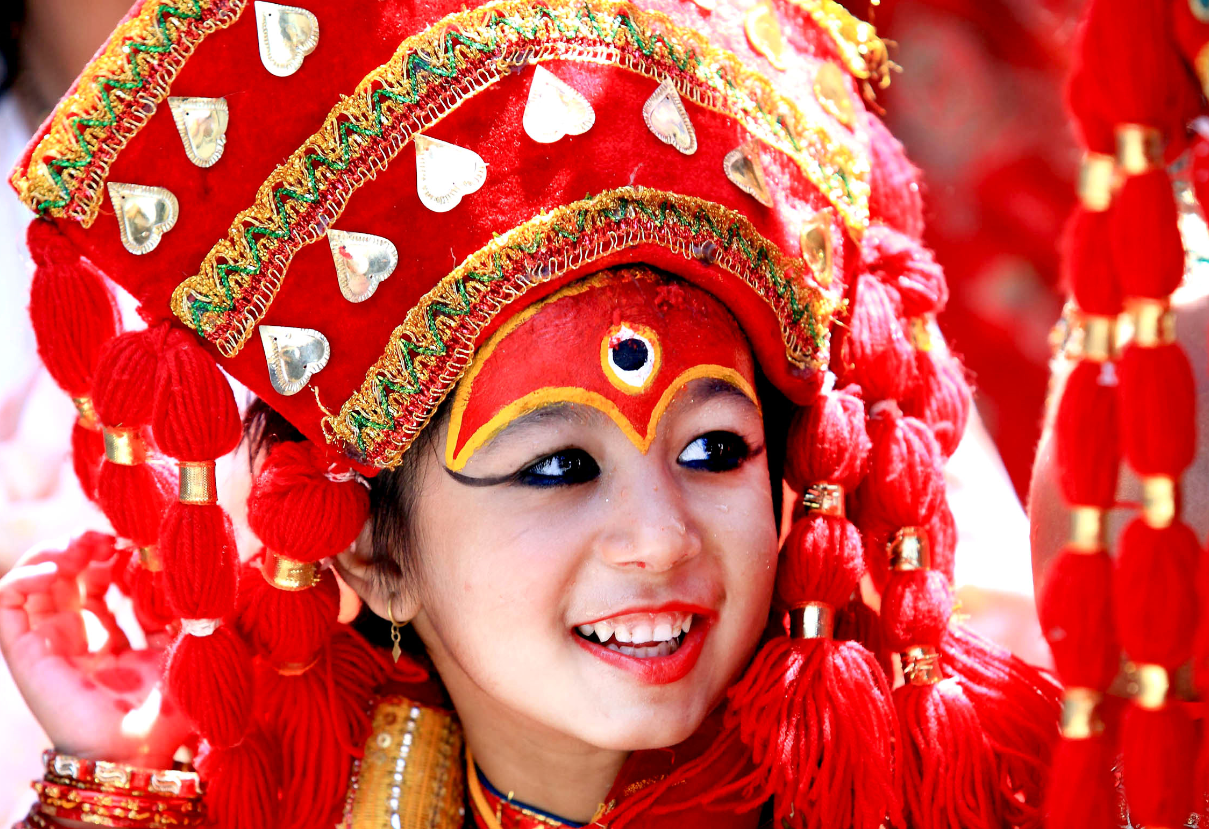 Her hair is tied up in a top knot. Thick kohl lines her eyes up to the temples. Her forehead is painted in red, with a silver agni chakchuu – the third eye, which is known as the fire eye – staring out from the center. She sits playfully on her mother's lap while one by one people kneel down to offer her flowers, donations or simply to touch her feet. She appears shy to me, as if not used to receiving strangers. Despite the shyness, her eyes sparkle with curiosity.

read more
Tags
Buddha
,
Durga
,
girls' rights
,
Hindu
,
Kathmandu
,
Kumari
,
living deity
,
living goddess
,
nepal
,
tradition
,
women's rights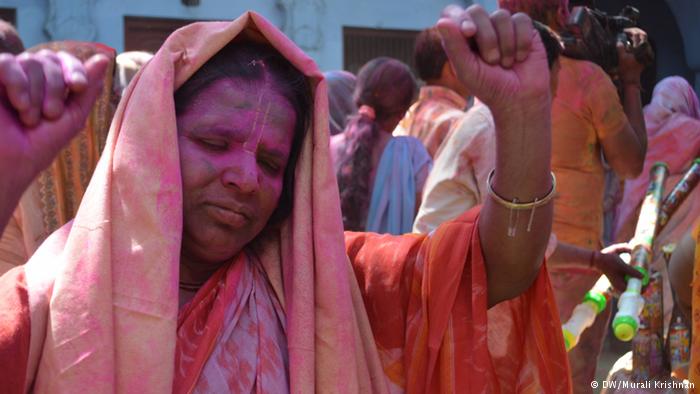 The city of Vrindavan in the north Indian state of Uttar Pradesh is also known as the 'City of Widows' and is home to an estimated number of 20,000 women who have lost their husbands. These women have been abandoned by their families and are shunned by the society because of many superstitions. Widows are said to bring bad luck and being a widow is considered the biggest curse for a woman.

read more
Tags
ashram
,
City of Widows
,
Deepa Mehta
,
Durga
,
Hindu
,
Holi
,
Roma Rajpal Weiß
,
Sharmistha Dutta
,
Uttar Pradesh
,
Vrindavan
,
women's rights
DURGA, a photography project by Sharmistha Dutta that addresses the apathy and gender inequality that exists against women, especially widows in India. WTO Reporter Roma Rajpal Weiß spoke to her on the plight of widows in India and the inspiration behind her project.

read more