Search Results for Tag: living goddess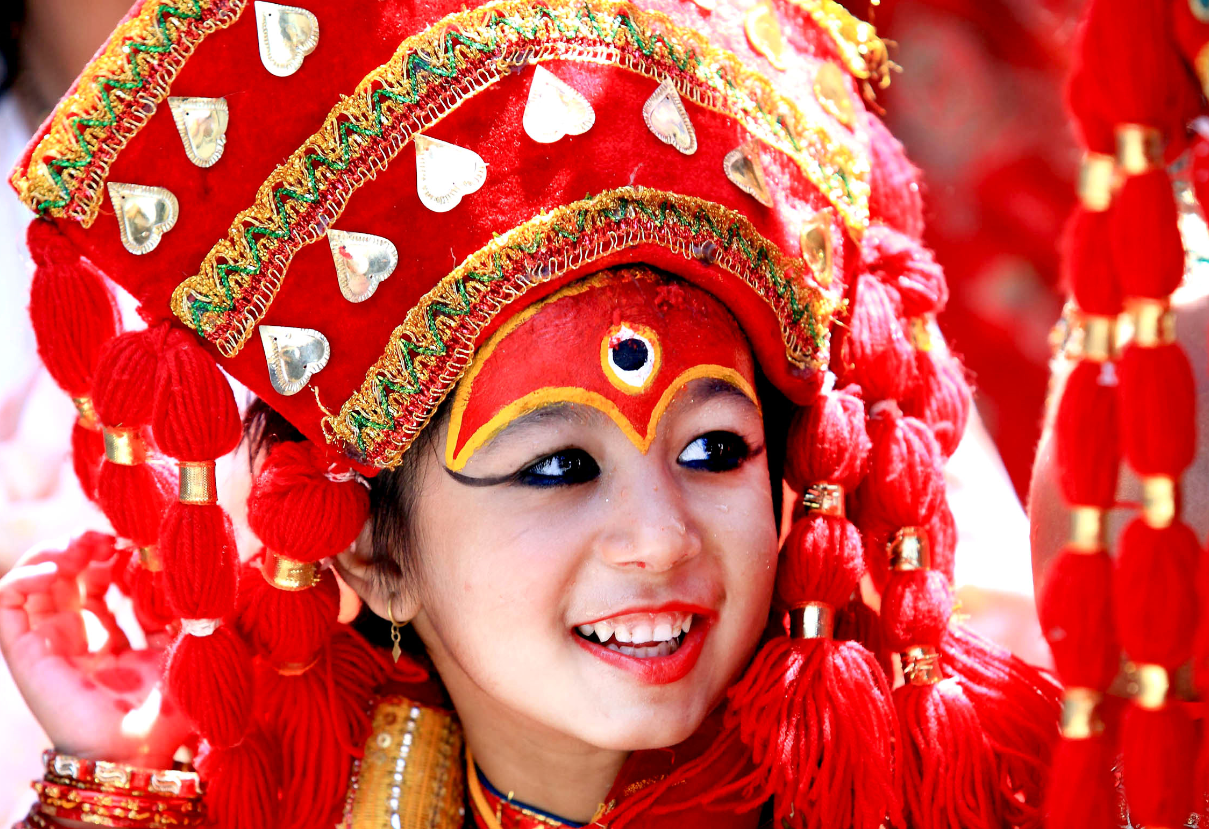 Her hair is tied up in a top knot. Thick kohl lines her eyes up to the temples. Her forehead is painted in red, with a silver agni chakchuu – the third eye, which is known as the fire eye – staring out from the center. She sits playfully on her mother's lap while one by one people kneel down to offer her flowers, donations or simply to touch her feet. She appears shy to me, as if not used to receiving strangers. Despite the shyness, her eyes sparkle with curiosity.

read more
Tags
Buddha
,
Durga
,
girls' rights
,
Hindu
,
Kathmandu
,
Kumari
,
living deity
,
living goddess
,
nepal
,
tradition
,
women's rights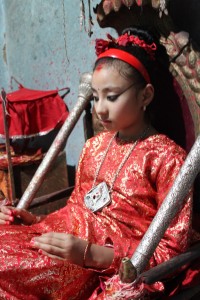 I was traveling to Nepal from Pakistan and attending a conference on gender integration in the cultures of South asia, but an incident made me extremely pessimistic.  Women Talk reader Sidra Saeed describes her experience.

read more