Search Results for Tag: madonna

Everyone knows who the Queen of Pop is: Madonna – style icon, headline-grabber, entrepreneur and mother. For her 60th birthday, we look back on the career of the most successful woman in music history.

read more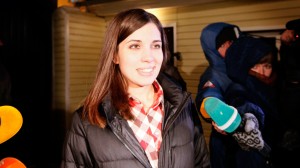 Russian punk band Pussy Riots members Maria Alekhina and Nadezhda Tolokonnikova have been set free. Talking to the press, they revealed some interesting insights about life inside a Russian prison. We present interesting quotes from the two girls and the reaction they've evoked in Twitter.

read more
"Bliss was it in that dawn to be alive, but to be young was very heaven! – oh time."
William Wordsworth wrote these lines at the time of the French revolution. Being young is indeed a heavenly feeling and for all the young fans present at Madonna's concert in Moscow, this feeling increased by leaps and bounds.

read more