Search Results for Tag: Samrah Fatima
It wasn't usual for me what I experienced nearly two weeks ago. On my way back home from work a group of boys passing by started whistling and singing songs in a language that was not English, Hindi, Urdu or German, the languages I recognize. It shocked me as it had never happened to me during my three years long stay in Germany. It shocked me even more when a similar incident happened to me again a few days later.

read more
The safest way of spending your life in a lower middle class family in India is to constantly keep in mind what others may be thinking of you and stick to convention. But does one get enough security in return?

read more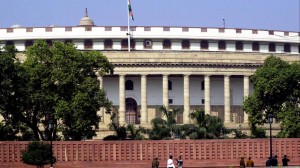 Durga Shakti Nagpal, a young officer in the Indian Administrative Services (IAS), was suspended by the government of Uttar Pradesh in north India on July 27. She was accused of risking communal tension by ordering the demolition of the wall of a mosque being built illegally on government land at a village in Greater Noida, close to India's capital, New Delhi. Amid allegations that she was punished for going after the state's powerful sand mafia, the president of India's ruling Congress party, Sonia Gandhi, asked the Prime Minister to ensure that the officer was not unfairly treated.

read more