One night in Heidiland
I pitched my tent in Heidiland. This is how Bad Ragaz baptized their website. At the end of the 19th century, Johanna Spyri wrote in this small town on the Rhine her famous Heidi novels about the orphan who grew up with her grandfather, the "Almöhi", living in the mountains. Spyri's novels, with their slightly romanticized view of the life in the mountains, became one of the great Swiss export hits. Theoretically, Heidi could have had a folding bike. The first patent was issued in 1878, two years before the first Heidi novel was published. The original version, however, had little in common with my folding bike, which I used today on the first stage of "School up! River down". Mine has 20-inch wheels, an eight-speed derailleur and weighs about 14 kilograms. I have to pat it on the saddle, today it has stood the test.
Suitable for alpine pass
In the morning, when I started my ride at 2000 meters, I thought whether it was really a good idea to drive down a steep pass with a small bike like this. Accordingly, I cycled carefully at the beginning. Over time, however, I felt safer. The brakes grabbed, and the bike was easy to be kept under control, even at a high speed. According to my speedometer I reached a maximum speed of 45 km/h. Even with a "normal" bike, I would probably hardly have driven faster. After all, I'm not an expert in bike descents. I always want to keep control of my bike, so my motto is: better to use the brakes once too often than once not often enough.
No, not an e-bike!
A bit cooled down, I reached Disentis. After all, it was green here. The sun was warming me, and after a while I could take off the jacket, the long-sleeved shirt and the leg wair. Since there were hardly any cars en route, I stayed on the main road, so I moved quite fast. The first 50 kilometers – admittedly mostly downhill – I managed in just over two hours, a good average. But the real challenge was yet to come. Behind the village of Ilanz, I had to ride a few strong ascents to drive around the Rhine gorge. Now I sweated, my breath was getting shorter, and my calves signaled to me that they were anything but enthusiastic. But with patience and perseverance, I also made these ascents. On the top of the hills, I was rewarded with great views down into the gorge. When I met three tourists – like me from the Rhineland – at such a view point and told them about my bike trip down the river, one of them asked me: "With an e-bike?"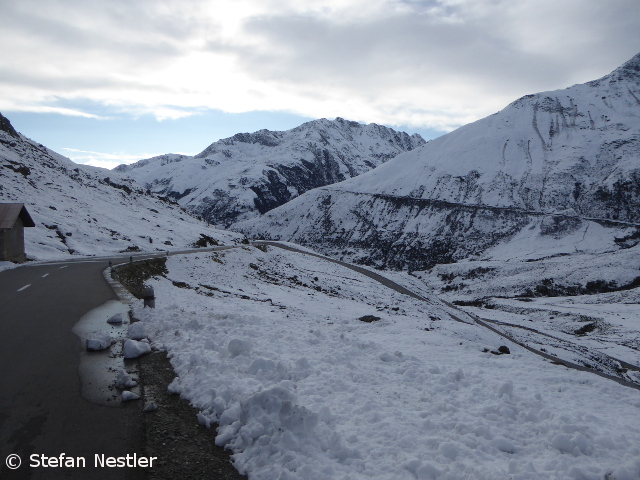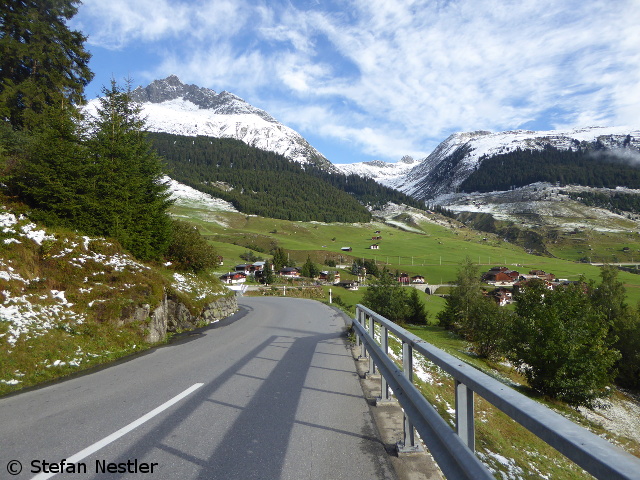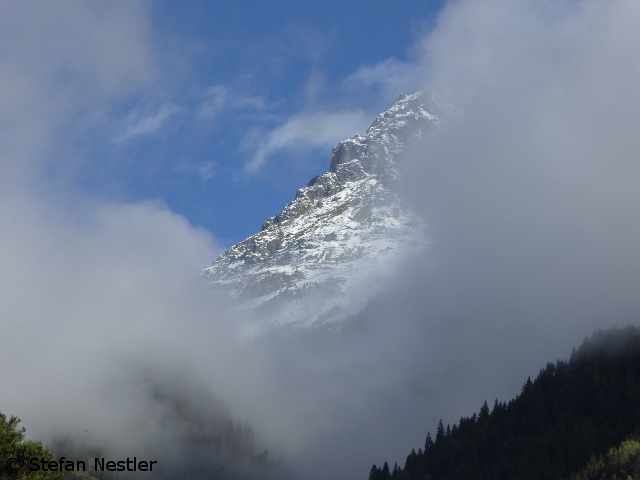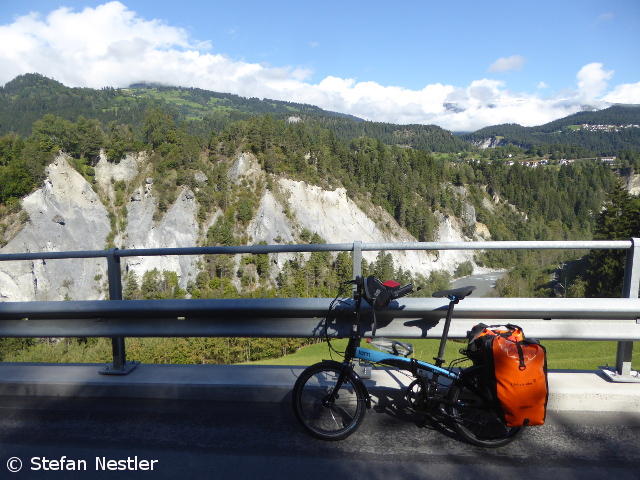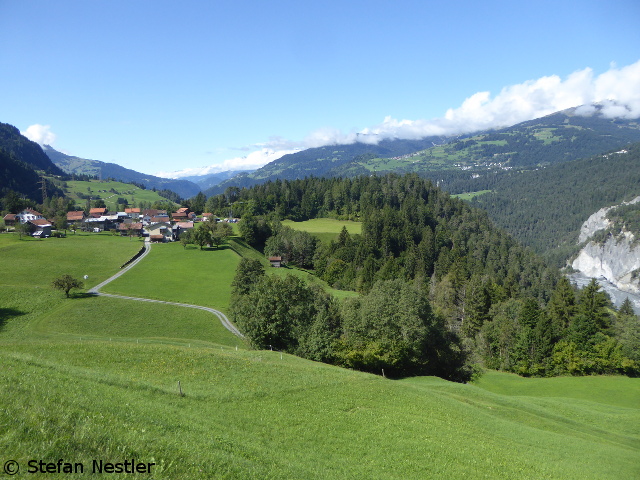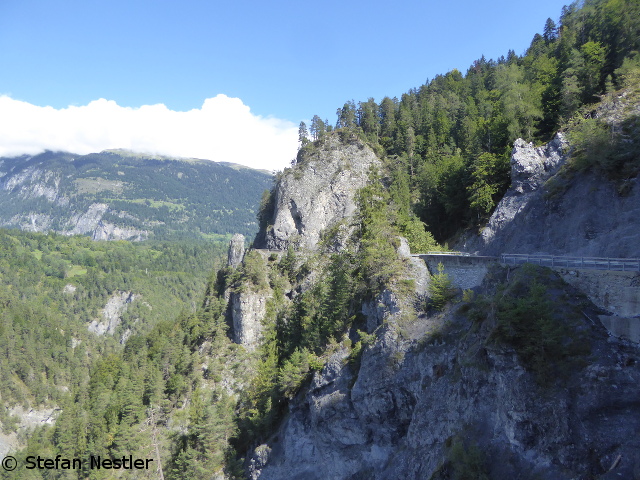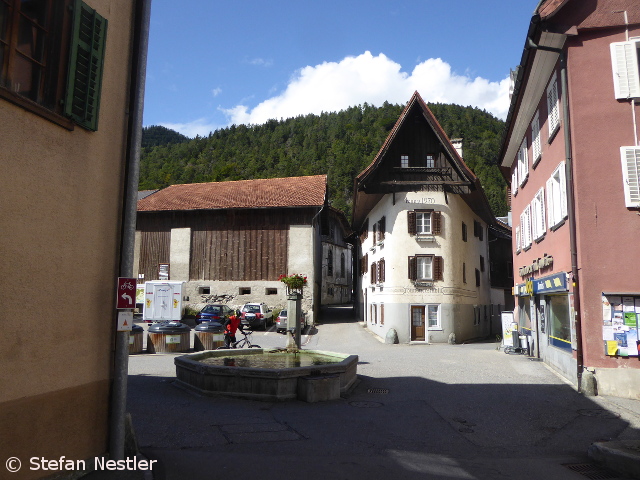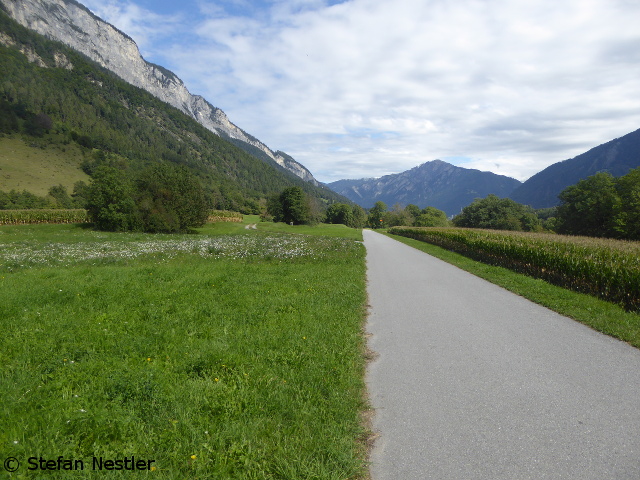 Headwind at the end
Even here, the success of the motor-driven bicycles can not be overlooked. I almost feel like an exotic, because I still ride my little bike exclusively with muscle power. This was also needed on the last third of the stage. Although it became flatter ahead of the city of Chur and I could always ride along the Rhine, the wind had been refreshing and, of course, it was a headwind. After 111 kilometers on the bike, I had had enough. Tomorrow is another day. And when do I have again the opportunity to sleep in Heidiland?
Date
11. September 2017 | 21:29
Tags
Aid project: School up!
,
Bad Ragaz
,
Chur
,
Disentis
,
Donation campaign
,
Folding bike
,
Heidiland
,
Ilanz
,
Oberalp Pass
,
Rhine gorge
,
School up! River down!