Search Results for Tag: Diamox
"I will climb until I am dead," says Oswald Oelz, sitting opposite me recently at the International Mountain Summit in Bressanone. The 73-year-old native of Austria lives as a retiree in an old farmhouse in the Zurich Oberland region in Switzerland. "I have a farm with sheep, parrots, ducks, geese, chickens. I write, read a lot, climb. And I travel around the world." Oswald called "Bulle" Oelz scaled Mount Everest in 1978, on the same expedition, during which Reinhold Messner and Peter Habeler climbed the highest mountain on earth for the first time without bottled oxygen. Oelz succeeded first ascents in the Alps, in Alaska, Jordan and Oman. Until 2006 he worked as chief physician at the "Triemli hospital" in Zurich. The professor also researched in the field of high altitude medicine.
Oswald Oelz, you are a mountaineer and a doctor, you have got to know both worlds. Time and again, there are fatalities in the high mountains due to high altitude cerebral or pulmonary edema. Has the climbing community learned nothing over the past decades?

read more
Date
4. November 2016 | 20:00
Tags
Dexamethasone
,
Dexedrine
,
Diamox
,
Doping
,
high altitude cerebral edema
,
High Altitude Pulmonary Edema
,
High altitude sickness
,
Kilimanjaro
,
Mount Everest
,
Nifedipine
,
Oswald Oelz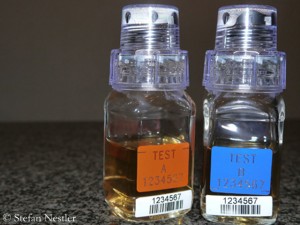 Mountaineering is a sport. And there is – as in other sports – doping. Not the fact is surprising but the extent. "It is common practice," German Professor Thomas Kuepper tells me. The occupational health and sport physician is working at the University Hospital Aachen. He was one of the authors of the report "Drug use and misuse in mountaineering", which has been discussed at the General Assembly of the World Federation of Mountaineering and Climbing (UIAA) last week in Flaggstaff in the United States. Kuepper refers to an own study on Kilimanjaro: 80 percent of the summit aspirants used Diamox or Dexamethasone.

read more
Date
20. October 2014 | 15:24