Search Results for Tag: Malek
The "Ice Warriors", as the Polish winter climbers in the Himalayas and the Karakoram have been called, want to do it again. The last remaining first winter ascent of an eight-thousander is to become a Polish under all circumstances. The state sponsors the prestigious project on K2, with an altitude of 8,611 meters the second highest mountain in the world: the Polish Ministry of Sports and Tourism bears the largest chunk of costs with a cash injection of one million zlotys (almost 240,000 euros). "Because we got the money, we had to follow the idea that it is ​a national expedition," expedition leader Krzysztof Wielicki told desnivel.com (see the video below). All climbers of the K2 winter team are Poles – even Denis Urubko, an avid collector of passports: the native Kazakh received the Russian citizenship in 2013 and in addition the Polish one in 2015.

read more
Date
21. December 2017 | 16:33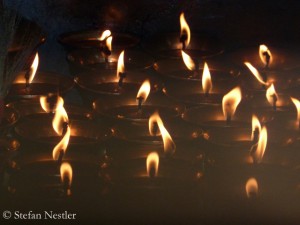 The first winter ascent of Broad Peak, but a total of three missing climbers who have been declared dead. That is the result of the five winter expeditions in Pakistan. As always, it's worth having a look to the details. All the four groups on Nanga Parbat were small teams with a maximum of three climbers. Tomasz Mackiewicz from Poland made the greatest progress, reaching 7400 meters, finally climbing alone. The others got stuck in the deep snow, in icy cold conditions. For me the solo project of Joel Wischnewski remains mystifying.

read more
Date
13. March 2013 | 18:51
Tags
Berbeka
,
Bielecki
,
Broad Peak
,
Karakorum
,
Kowalski
,
Mackiewicz
,
Malek
,
missed climbers
,
Nanga Parbat
,
Winterbesteigung
,
Wischnewski