Search Results for Tag: offshore
Clean Energy vs. Environment?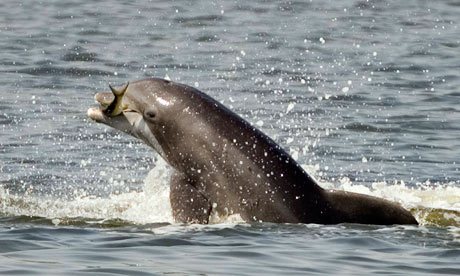 Turning to renewable energy sources is an effective way to tackle climate change, but does it damage our environment too? A lot of critics say biomass production exploits important land and offshore windparks disrupt the marine habitat.
The German government is trying to find a way to address the offshore windpark problem with a new solution: a sort of bubble-curtain. The problem is, construction in the Baltic Sea produces a lot of noise underwater, and that creates problems for whales and poropoises that use sonar signals for communication. So officials are proposing a type of low-cost technology that would release bubbles from the sea floor and mute a lot of the noise. That way, the drilling and pounding wouldn't be quite so disruptive and marine life could continue communicating as they do now. If it's successful, the bubble-curtain idea could be used on several other underwater construction sites!