Search Results for Tag: organisation
Make a promise, help save the oceans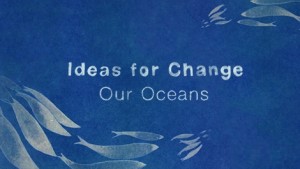 What can you promise yourself that will in some way help protect the world's oceans? That's the question today, on World Oceans Day. It's an event meant to honor what is one of the world's main protein sources –  the oceans. We definitely need to save our 'blue gold'. In 2011 alone, 131 million tons of fish ended up on dinner plates worldwide.
To celebrate this year's event, the World Economic Forum (WEF) has released a short animated film narrated by American oceanographer Sylvia Earle. "The world is blue," she says. The message is clear – all of us need to take better care of the world's oceans and stop using them as dumping grounds for garbage. We also need to stop  overfishing them and drilling into the ocean floor in the hunt for oil.
If you want to get a glimpse at what the future of the world's oceans might look like,  the WEF has also released an infographic. It's definitely worth a click.
World Oceans Day had been unofficially celebrated since 1992 and was officially recognized by the United Nations in 2008. Ever since,  the day has a special theme each year.  This year, the event's organizers want you to make a promise to change one thing in your lives that will help protect the ocean. The idea is to upload a photo of the promise to social media plattforms – make sure you mention #WorldOceansDay.
Tags
2013
,
fish
,
food
,
future
,
ocean
,
oil
,
organisation
,
sea
,
trash
,
UN
,
WEF
,
World Economic Forum
,
world oceans day