Search Results for Tag: renewable
EU Sustainable Week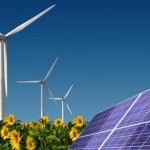 Monday marked the start of the EU Sustainable Energy Week 2011. The week-long initiative began back in 2005 as a way to raise awareness about the importance of renewable energy in Europe and address issues in the industry. There are hundreds of events that will take place between April 11th and April 15th across Europe–and more than 30,000 people in 43 countries will take part.
The European Commission is behind the event, and it showed support for alternative energy with a new plan for deploying smart grids and meters. The concept behind the plan is a meter system called "Smart Grid Communication" that could save consumers up to 10% on their energy bills.
The official EU website for the Sustainable Energy Week has an interactive map where you can check out what's going on in your country and when. But if you live in an area where there are no activities planned, you can organize your own Energy Day! There are even special flyers available on the website!
South Africa's Green Plan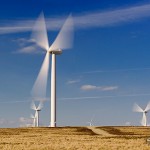 South Africa is ramping up its green energy production in a big way. The cabinet approved a new 20-year energy plan that would make renewable and nuclear energy the focus going into the future. Right now, South Africa relies on coal for most of its electricity, but the plan would see the renewable and nuclear energy account for two-thirds of the country's energy in 20 years.
But that means South Africa is making a commitment to nuclear power while most countries are moving away from it, especially with the current nuclear crisis in Japan. The plan is still just that–a plan. It has to be approved by parliament and the president has to sign it, too. But what do you think?
Could this drastic energy restructuring plan be a step forward for South Africa? Or is investing in nuclear power for the future the wrong choice?


1
2