Search Results for Tag: plan
United States and China team up against climate change
Two of the main contributers to global greenhouse gas emissions are working on a collaboration to finally take on the world's biggest challenge. "Both sides recognize that, given the latest scientific understanding of accelerating climate change and the urgent need to intensify global efforts to reduce greenhouse gas emissions, forceful, nationally appropriate action by the United States and China – including large-scale cooperative action – is more critical than ever", a statement, both countries released lately, reads.
US Secretary of State John Kerry visited Beijing during his tour through the region. The paper could be seen as a step forward, as both states, the world's two biggest economies, are business rivals. China describes itself as a developing country, which emits far less carbon per capita and therefore should not have to bear the same burden as advanced economies in tackling the problem.
"By agreeing to raise the issue of climate change and energy policy to the ministerial level … we put on an accelerated basis at a higher level our joint efforts with respect to energy and climate", US Secretary of State Kerry said. "And I think that globally that will be a very significant step and significant message."
According to Chinese State Councillor Yang Jiechi , the nation's top foreign policy official, the two sides would "strengthen practical cooperation" in areas including the economy, energy and environmental protection.
"Such action is crucial", the statement adds, "both to contain climate change and to set the kind of powerful example that can inspire the world."
Tags
agreement
,
business
,
carbon emissions
,
China
,
climate change
,
cooperation yang jiechi
,
economy
,
john kerry
,
plan
,
secretary of state
,
statement
,
united states
South Africa's Green Plan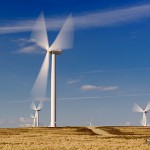 South Africa is ramping up its green energy production in a big way. The cabinet approved a new 20-year energy plan that would make renewable and nuclear energy the focus going into the future. Right now, South Africa relies on coal for most of its electricity, but the plan would see the renewable and nuclear energy account for two-thirds of the country's energy in 20 years.
But that means South Africa is making a commitment to nuclear power while most countries are moving away from it, especially with the current nuclear crisis in Japan. The plan is still just that–a plan. It has to be approved by parliament and the president has to sign it, too. But what do you think?
Could this drastic energy restructuring plan be a step forward for South Africa? Or is investing in nuclear power for the future the wrong choice?