Search Results for Tag: reuse
Plastic bottles to greenhouses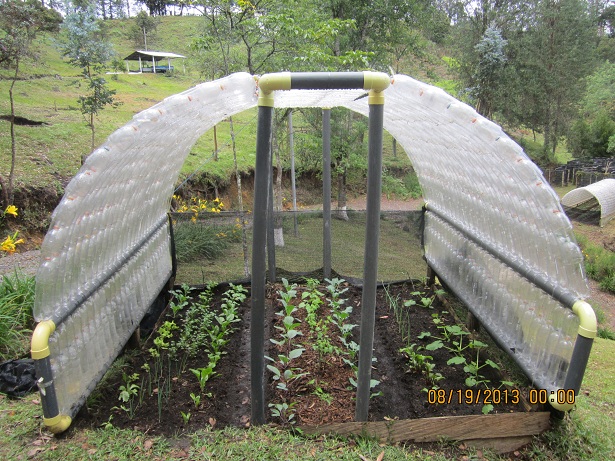 A few days ago we received a very inspiring idea from Colombia. The e-mail came from the Centre for Science and Environmental Awareness and it helps to deal with growing mountains of empty plastic bottles.
We learned from the institute's website that in Colombia an incredibly large amount of 15,000,000 plastic bottles is dumped every day. These bottles are not only thrown into trash bins, they are mainly just thrown away somewhere and this way become a very serious environmental problem.
The Centre for Science and Environmental Awareness tries to tackle the problem. As you can see in the picture, greenhouses are built to grow daily goods. The plastic-bottle-roofs have a size of about 3×3 meters. With only 4 hours work a week the roofs help to feed a family for a whole year, writes Carlos Alberto Yepes Vera, director of the center.
He also calls out to donate bottles or similar garbage to build more of these houses. The project's goal, he says is also to build an awareness among the population to avoid the use of plastic bottles.
We are extremely grateful to hear from ideas like this one, so send us more of it!
Tags
carlos alberto yepes vera
,
Colombia
,
deutsche welle
,
dw
,
garbage
,
global ideas
,
greenhouse
,
plastic
,
recycling
,
reuse
,
upcycling