Search Results for Tag: Wangari Maathai
In memory of Wangari Maathai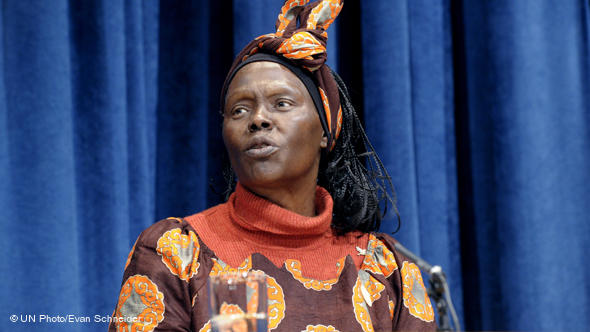 She was the first woman who got the Nobel Peace Prizein 2004 for her campaigns to save Kenyan forests. Kenyan environmentalist, Wangari Maathai, died on September 25th while undergoing treatment for cancer at a hospital in Nairobi. She worked over the last decades to plant over 20 million trees throughout Africa. She always had to battle with the government of her country. She was imprisoned and brutalised, but she won.
In 1977 Wangari Maathai founded the Green Belt Movement. The organisation will outlast her. "You cannot protect the environment unless you empower people, you inform them, and you help them understand that these resources are their own, that they must protect them," she said and she was definitly right.
Here you'll find a video ("I will be a hummingbird") that is worth watching to get a sense of Wangari Maathai.
At the organisations homepage you can share your condolences.