Women in the News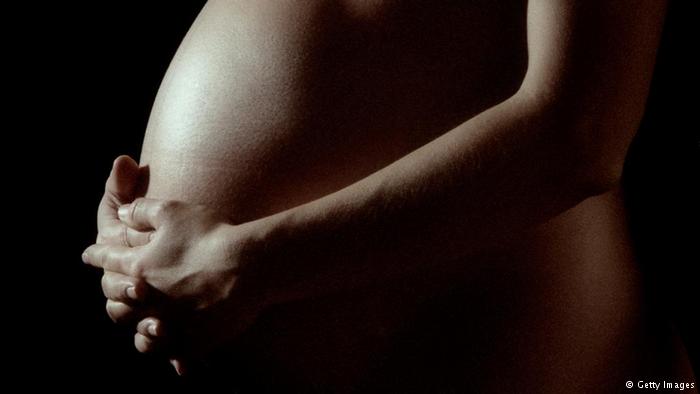 While Russia is pondering imposing restrictions on abortion rights, Amnesty International is urging Ireland to end its abortion ban. Read more news about women here and tell us if we miss something.
Russia ponders restrictions on abortion rights
Russian women's reproductive rights are under threat with a new bill before parliament calling for radical changes to access to abortion. Who's driving the pro-life bus and at what cost, asks Fiona Clark? Read more here.
Merkel focuses on climate and women as G7 summit wraps
German Chancellor Angela Merkel has delivered her final G7 statement, touching on climate change, global security and Russia. Her concluding remarks focused on women and their participation in politics and the economy. Read more here.
Amnesty urges Ireland to end abortion ban
Ireland's "draconian" abortion laws endanger the lives of women trying to end pregnancy, Amnesty International said while presenting a new report. The watchdog has launched a campaign to get Dublin to change its regulations. Read more here.
US Supreme Court backs Muslim woman denied Abercrombie & Fitch job over headscarf
The top US court has backed a Muslim woman who was denied a job at retailer Abercrombie & Fitch for wearing a headscarf. The court ruled the company needed to accommodate the woman's religious beliefs. Read more here.
Aung San Suu Kyi – 'An icon with a dented image'
Myanmar's opposition leader and Nobel peace laureate Aung San Suu Kyi turns 70. Expert Hans-Bernd Zöllner tells DW about Suu Kyi's struggle for democracy and her role in the Southeast Asian nation's politics. Read more here.
'Black' activist Rachel Dolezal resigns from US rights group amid race controversy
A US civil rights activist who was outed as a white woman posing as black has stepped down from her post at a leading African American advocacy group. Her case sparked a debate across the country over racial identity. Read more here.
'I can do it!': Summit celebrates powerful women
They've made it despite the odds. But only after years of tireless work in a male-dominated world. DW's Manuela Kasper-Claridge reports from the fourth "Fortune Most Powerful Women" summit in London. Read more here.
Childhood ovarian transplant allows woman to give birth
Belgian doctors have claimed a breakthrough – they froze a teenager's ovarian tissue, gave her chemotherapy for cancer and then helped her give birth. Her son, conceived a decade later, is reported to be healthy. Read more here.
Jewish woman aged 102 receives PhD denied by the Nazis
A Jewish-German woman who was barred from receiving her doctorate under the Nazis has finally completed her degree – at the age of 102. She's believed to be the country's oldest PhD recipient. Read more here.
http://blogs.dw.com/womentalkonline/?p=14517  http://bit.ly/1H3trcE
Tags
Abercrombie & Fitch
,
abortion
,
abortion law
,
abortion rights
,
Amnesty International
,
Angela Merkel
,
Aung San Suu Kyi
,
civil rights
,
civil rights activist
,
headscarf
,
I can do it
,
Ireland
,
muslim woman
,
Nazi
,
Rachel Dolezal
,
russia
,
women's rights