Pakistani women: Between glory and misery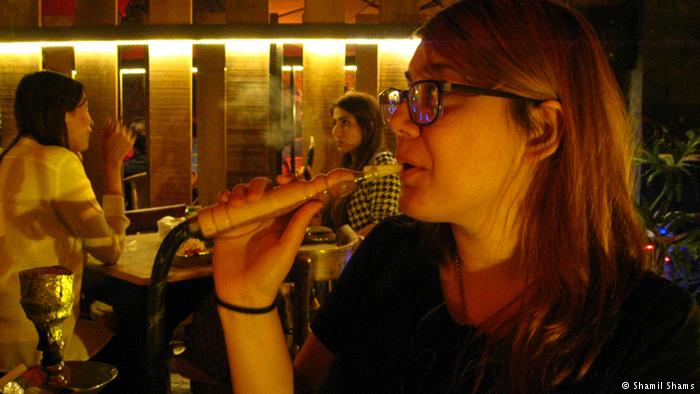 A nation that can take pride in leading women in fields including politics, education and cyber security is ranked almost the worst for gender equality. DW's head of Urdu, Kishwar Mustafa, explores this dilemma.
The World Economic Forum's latest Global Gender Gap Report ranked Pakistan 143rd out of 144 countries in the gender inequality index. The country ranks far below its neighbors Bangladesh and India. Yemen is at the bottom.
Pakistani society presents amazing contrasts of social development. People in urban areas have access to the full range of facilities and opportunities in education, health, and other fields. Towns have lesser access to such facilities, rural areas have only minimal facilities, and the tribal areas have yet to come out of the medieval time capsule.
These broad divisions have an umbrella of male chauvinism and defined social roles where women are not perceived as individuals but as mothers, wives, daughters and sisters. This leads to male domination.
Commenting on this phenomenon, sociologist Naima Saeed from Karachi University says women are given very little choice about their jobs and careers.
"Their families determine what course their lives will take and there is very little chance that they can or will carve out economically independent lives for themselves. Their economic rights are defined and interpreted by their male family members."
Feudal mindset controls economic activities
In addition to their family obligations, Pakistani women work in factories, brick kilns, agricultural fields and cattle rearing.
If they work in fields belonging to their families, they don't receive any remuneration. But even when they work for someone else, either their wages become part of the family savings or, in some cases, are collected by their male relatives.
In some rural and tribal areas of Pakistan, women are treated like slaves, only to be fed and clothed. In urban areas, working women are confronted with a host of problems including sexual harassment, salary discrimination, social taboos and exploitation. Furthermore, even there they have no control over their earnings.
Political scientist Rehana Hashmi from Punjab University in Lahore told DW the power to manage financial affairs rests in the hands of men.
"Those women who are allowed to work by their male members of the family – because even in the middle class of Pakistani society the same pattern of male dominance is observed – bring home handsome salaries but remain disempowered, because they do not have the decision making authority. They are bound to follow the commands of either husbands or fathers. The women are trained in this way to protect their family life."
Fawzia Naqvi, a co-founder and board member of Pakistan's Institute for Development and Economic Alternatives (IDEAS) clarified that much of the work Pakistani women do is unrecognized.
"It is not quantified nor is it compensated. Women are in what we call the 'care economy.' Millions are employed in the care economy, but we don't call this 'work' or don't quantify it as economic value. Let us first recognize where women are employed and value that work. Meet women in their economic realities. If Pakistani women went on strike, let's say for three days even, the country would collapse. It would suddenly and quite magically witness the economic value of women."
Leaders on the world stage
Pakistan's history features many distinguished women like Fatima Jinnah, the sister of country's founder Muhammad Ali Jinnah. She was chosen to lead the political opposition despite the movement also including some very conservative religious leaders. Fatima Jinnah challenged the military dictator, Ayub Khan and would have been the first female president if the latter had not rigged the elections. Benazir Bhutto became the first woman prime minister of a Muslim country.
More recently, Malala Yousafzai's zeal for female education brought her the wrath of the Taliban but her efforts earned her the Nobel Peace Prize. Sharmeen Obaid Chinoy has produced and directed Oscar-winning films. Nighat Dad's work in the field of cyber security has earned her many international honors including the Dutch government's Human Rights Tulip award. There are many others in almost every field including the police, army, air force, administration and government.
However, these success stories have hardly any relevance to mainstream women. Why can't these famous figures bring about meaningful change in the lives of their countrywomen?
Hashmi's response is that high-profile women, with a few exceptions, come from the upper strata of society.
"[They] believe in gender equality and running various businesses. They are empowered. Generally they are considered as a western oriented group, projecting western values which are against Islamic teachings and traditions."
Female empowerment and male emancipation
It is generally believed that unless men are emancipated enough to appreciate the status of women, female empowerment will remain a dream. The question is how to educate men, especially those who, because of a host of cultural, economic, social and religious reasons, believe that they have the right to subjugate women.
Naqvi said misogyny and the status of women were very much linked to questions of inequality and structures of power.
"In a deeply unequal society, women are often at the lowest part of the totem pole and no matter what the economic or social status of men, they exert whatever power they have over what they perceive to be in their control and that is women. But I am not sure that an emancipated man will treat women any better."
She pointed out the situation in the West, using the example of US President Donald Trump.
"When the man occupying the highest office in the White House has gotten away with boasting about assaulting women and when he got 53 percent of white female votes then I am not sure how to analyze any of this!"
Author: Kishwar Mustafa
Tags
Benazir Bhutto
,
chauvinism
,
Donald Trump
,
family
,
Kishwar Mustafa
,
malala
,
marriage
,
Nobel Peace Prize
,
Pakistan
,
women
,
women's rights