Patriarchy and religious extremism challenged by a Pakistani woman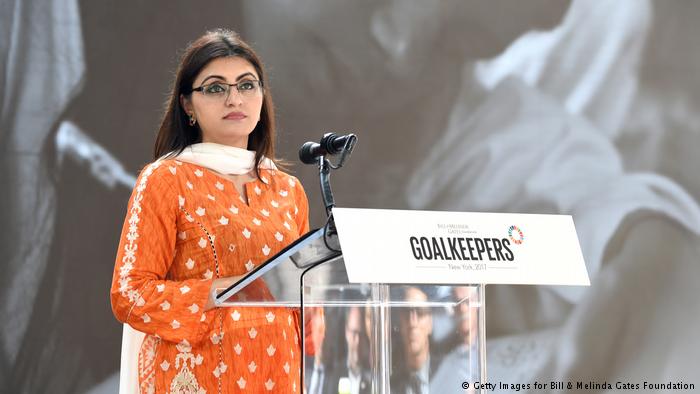 Gulalai Ismail, a Pakistani human rights activist from the Swabi district of Khyber Pakhtunkhwa, was recently awarded the Reach All Women in War (RAW) Anna Politkovskaya Award alongside the late Indian journalist, Gauri Lankesh.
The annual award is given by a London-based non-governmental organization in honor of Anna Politkovskaya, a Russian journalist who covered human rights abuses in Chechnya, and was shot dead 11 years ago.
Hailing from an area where discrimination against women is a common cultural phenomenon, the 31-year-old Gulalai Ismail always refused to be a silent spectator to the way girls are treated as sub-humans. At the age of 16, she set up an organization called "Aware Girls", to inculcate the feelings of equality and determination in girls and women so that they too could fight for their rights. In an interview, she said: "In a society where the birth of a baby girl is an occasion for mourning whereas the birth of a baby boy is celebrated with gun fires, it was not easy for me to talk openly about the rights of women but I did not surrender before the reactionary powers. I started enlightening the minds of girls and women making them realize that they themselves should be master of their fate".
Gulalai has devoted half of her life to the struggle for emancipation and empowerment of women against all religious and cultural odds. Some of the parents of girls who have joined her endeavor accuse her of misleading their daughters. Religious extremists call her activity anti-Islamic and accuse her of being lured by the West.
Gulalai still remembers her teenage years, when women from her village would come to her house and gather around her mother, talking and gossiping about the family matters of different villagers. The unanimous opinion was often that women who quietly suffered domestic violence were the best and most praiseworthy. If any woman protested or tried to raise her voice against oppression, she was deemed a disgrace. Gulalai resented this social discourse and often sought solace in music and poetry.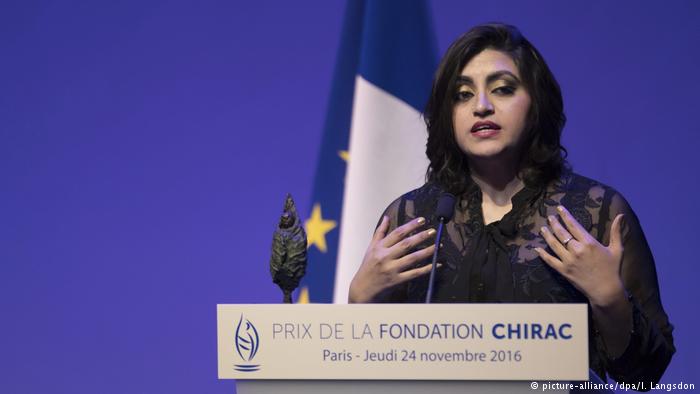 Initially her struggle was against gender inequality and social injustice but now she faces another challenge: " People don't like those who raise their voices against injustice. The easiest way to muzzle such raised voices is in the name of religion. My family and friends have received warnings that because of my activities, I along with my family, will be declared non-Muslims! My father keeps receiving threatening phone calls but we have not given up our resolve."
Gulalai has became a beacon of light for women under the Taliban. Constantly under threat and often chased by the self-proclaimed defenders of religious and cultural values, she pursues her goal of empowering women and speaking against laws used against women and minorities. In a society where even to talk about abortion is a taboo, Gulalai Ismail has widened the scope of her organization to include education and training on such topics such as safe abortion, HIV and AIDS.
She believes that secularism is the only way to have tolerance and peace in Pakistan. She is courageous enough to openly criticize blasphemy laws.
She is already the recipient of the International Humanist of the Year Award (2014), the Chirac Peace Prize (2016), and the Commonwealth Youth Award for Democracy (2016).
Author: Kishwar Mustafa
Editor: Anne Thomas
_____
WTO RECOMMENDS
A nation that can take pride in leading women in fields including politics, education and cyber security is ranked almost the worst for gender equality. DW's head of Urdu, Kishwar Mustafa, explores this dilemma.
Seema Azis is one of the most prominent business leaders in South Asia. However, she is mostly known for her work in improving the education sector of Pakistan. Aziz runs more than 700 English medium schools in Pakistan for the underprivileged.
Muniba Mazari represents the modern woman in Pakistan. In a conservative country like Pakistan, she has broken the stereotypes. She is a writer, artist, singer, activist and a motivational speaker . The beautiful and attractive young female is also a paraplegic, having lost control of both legs after sustaining injuries in a car accident.