'We need to change that girls are seen as objects' to stop sexual violence, says UNICEF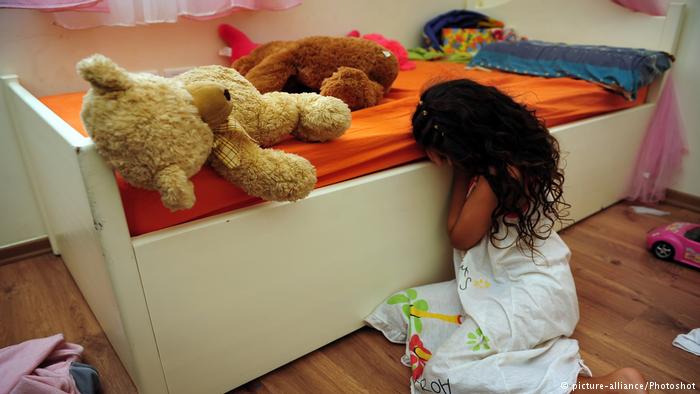 At least 15 million girls have been victims of sexual violence, yet only 1 in 100 sought help, according to the UN's children's agency. Most children knew their abusers, says the report's author Claudia Cappa.
DW: Most victims know their abuser. What poses the greatest risk to these young girls?
Claudia Cappa: Intimate partners including dating partners, but also friends, classmates, neighbors… the victims know their perpetrators and this is also why they remain silent.
In which regions is this problem the greatest? Were you able to recognize any patterns?
There are regions and countries where the problem is particularly severe. The available data clearly indicates that certain countries in Africa, including Congo, are particularly affected.
But it's also true that violence against girls and women is a universal issue. We have now data from a large number of countries, in Europe for instance, which clearly shows that even in countries like Luxembourg, Spain, Germany, France, a lot of women find the courage to report experience of sexual abuse in childhood.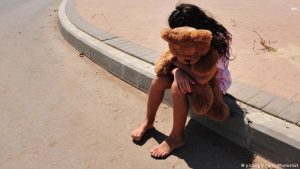 Your data actually says that very few of these girls who have been abused do seek help afterwards. Why is that? What does the data show?
The data indicates that overall only 1 percent of the victim[s] seek professional help. So the problem is obviously it's very difficult to disclose the experience of violence. It's also difficult to seek help, professional help in particular. There is a lot of stigma associated with the experience of violence – girls and particularly younger girls may feel responsible or guilty.
They may fear the repercussions for disclosing the experience of violence. So there is a lot of shaming [and] taboos surrounding the experience of violence, also against boys.
So what do governments, what does civil society have to do to create a better infrastructure for girls to feel safer to report this abuse?
First of all we need to change the attitudes surrounding gender, surrounding inequalities, surrounding the way in which we see girls and women in society, the way in which we see girls and women in the context of the family and relationships.
Women and girls are often seen as objects, including for sexual purposes by men. We have to change the way in which girls are seen.
But also we have to strengthen the legislation, we have to make sure that when the victims find the courage to disclose their abuse there are repercussions for the perpetrators. And we have to improve the quality of services because often [those who have been beaten] do not report the abuse because they do not trust the availability of services and the fact that there's going to be action taken to respond to the abuse.
The report's author Claudia Cappa is with UNICEF in New York.
Interview: Sumi Somaskanda (ejw)
_____
WTO RECOMMENDS
In Latin and Central America, there are many cases of young girls who have been raped continuously, since not everyone has respects the rights of minors.
According to reports from the United Nations[1] the figures presented in December 2015 indicate that more than six million children and adolescents in Latin America and the Caribbean suffer sexual abuse each year.
It is rarely a good idea to pay too much attention to talk shows and their hosts. But once upon a time I thought differently and so they received much undeserved attention from me.
It is then that I realised that one of the most unfortunate things about the media in developing countries is that it deviates from the main issues very conveniently and too soon. Women's issues are a good example and the Pakistani media are another. And no! I will not stop talking about it because it is most certainly something that needs to be paid attention to.
In a bid to curb killings of baby girls in India, one doctor has started a unique initiative: He waives his fee if a girl is born in his hospital. But tackling deeply entrenched mindsets that favor boys is a challenge.