'Facing India': Art by women from the subcontinent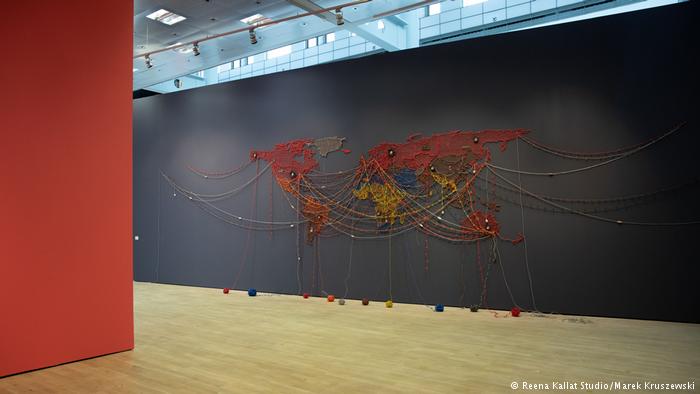 Women in India assert their identities in the face of a patriarchal society – in the arts, too. And they cross boundaries, as an exhibition at the Kunstmuseum Wolfsburg shows.
Prajakta Potnis: Futuristic still life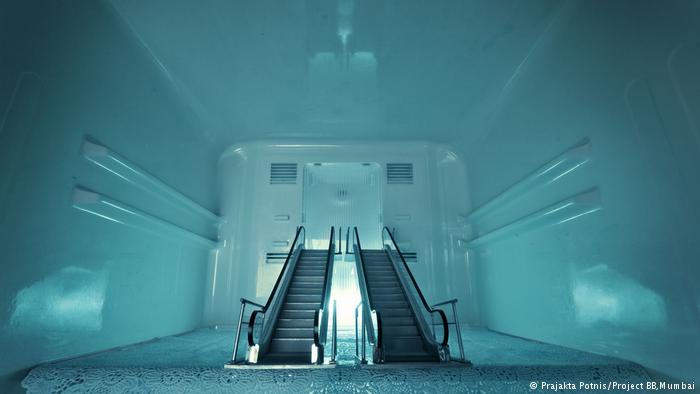 Prajakta Potnis' installations come across as ominous, futuristic still lifes. The Mumbai-born artist likes to stage objects in fridges, freezers and washing machines, and some installations like the above escalators could be straight out of an eerie science fiction movie. Her art is meant as a light-hearted warning of despotism and autocracy.
Reena Saini Kallat: Stamped marks
Reena Saini Kallat wants to transcend boundaries. Her work examines hybrid identities, fantastic animals, creatures that are half tiger and half goat. The above work, a woman's bare back with stamped names, focuses on the Kashmir conflict, part of a series of works dedicated to the constantly changing boundaries in the territorial skirmish.
Bhati Kher: a place in the art world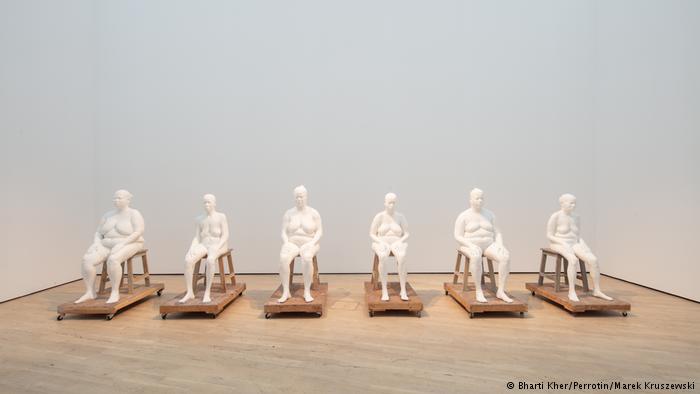 Bharti Kher is the only artist in the show who was not born in India. She was raised in Britain, where she felt she didn't have a place in the art world – and moved to India when she was 23 years old. She enjoys and feels inspired by meeting people from all walks of life. Above: six plaster casts of prostitutes.
Vibha Galhotra: five elements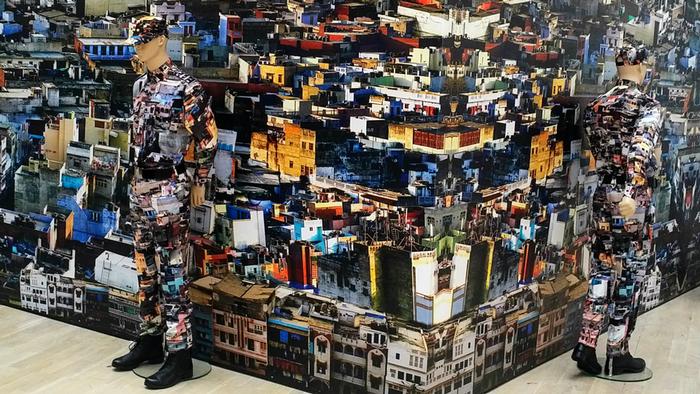 Vibha Galhotra takes a hard look at how mankind treats the environment. She resorts to the five elements water, earth, fire, air and aether in her works. In Hindu mythology, the latter is known as "Panchabhuta," the basis of all creative powers – including artistic creativity.
Mithu Sen: 'Border Unseen'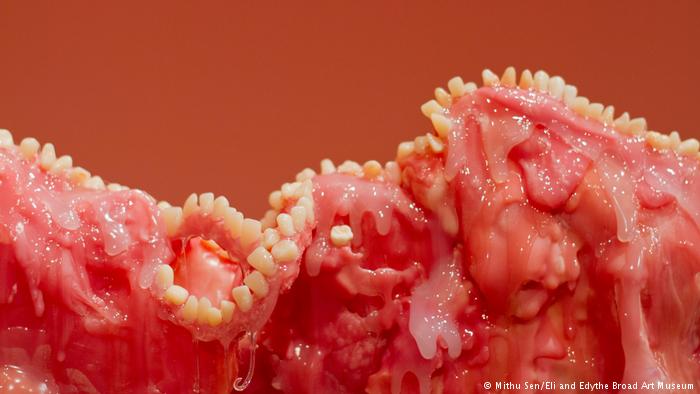 Mithu Sen requires interaction with her works so they can truly unfold their intentions: a flashlight to read secret messages on acrylic glass, or, in the case of the above artwork, a visitor must bend and twist to find hidden figures and skulls. She calls that interaction process a performance.
Tejal Shah: the art of provocation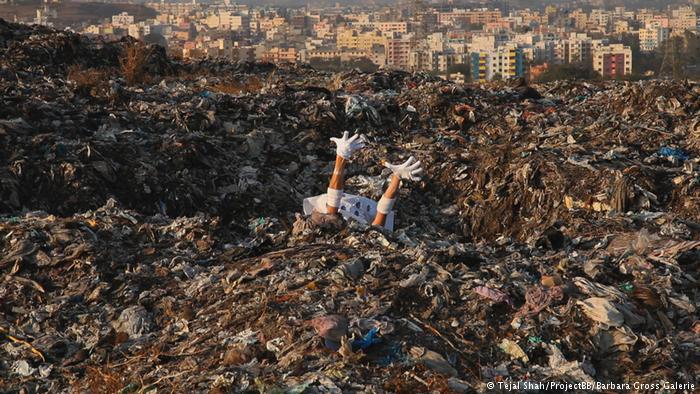 Tejal Shah discards norms as she created video installations with sex-crazed unicorn people; her work has, as a result, been censored in India. She plays with gender roles. Provocation is a part of her art. The above photo is from a video about sexuality: genderless figures emerge from a garbage dump, seeking to establish contact.
Author: Sertan Sanderson (db)
Tags
Bhati Kher
,
Facing India
,
India
,
Kunstmuseum Wolfsburg
,
Mithu Sen
,
mumbai
,
Prajakta Potnis
,
Reena Saini Kallat
,
subcontinent
,
Tejal Shah
,
Vibha Galhotra