Women in the News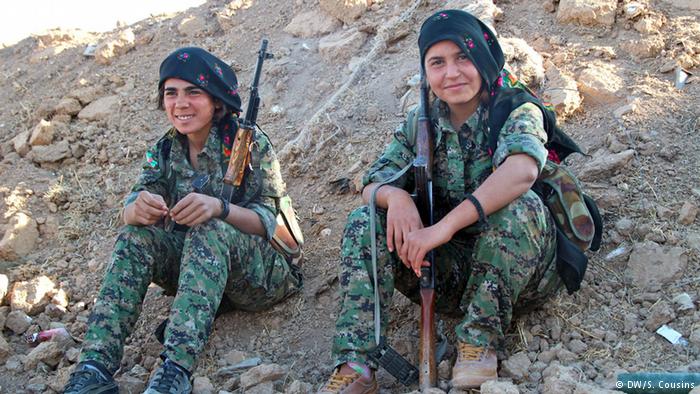 ISIS is pretty much talked about if people are discussing terror attack. But a female Canadian soldier who fought with Kurds against ISIS said, "It is not what you expect." Read her story here and other news about women that made it to the headlines.
Female Canadian soldier who fought with Kurds against Isis says they are just 'a thorn in the side'
A Canadian woman and soldier who has been fighting Isis in Syria has said they are "a thorn in the side" and a "knuckle-dragging pigs" in combat. Hanna Bohman, who also goes by the name Tiger Sun, joined the female fighting battalion of a Kurdish nationalist force in Iraq in March last year.
Read more here from Independent
Trafalgar Square fountains dyed blood red as Sisters Uncut demonstrators protest against women's refuge cuts
Trafalgar Square's iconic fountains were dyed red today to resemble the blood of women killed by domestic violence as hundreds protested government policies. Members are demanding no cuts to domestic violence support services and guaranteed funding for specialist support for those helping black and minority ethnic women.
Read more here from the Independent
The 'sanitary pad missionary' bringing dignity and jobs to Syria's female refugees
A yoga teacher has been dubbed the 'sanitary pad missionary' after establishing a factory enabling women to create the menstrual products in a refugee camp in Jordan.
Read more
here
from Independent
Woman who watered thirsty pigs faces threat of 10 years in jail
The sight of pigs packed into a lorry on a sweltering June day was too much for Anita Krajnc who felt the animals should at least have some water on their journey to the slaughterhouse. What was meant as a humanitarian gesture has now left Ms Krajnc facing the threat of up to 10 years in a Canadian jail or a potential fine of nearly £2,500.
Read more here from The Telegraph
Every 16-year-old in Sweden to receive copy of We Should All Be Feminists
Less than a month after it was revealed that the UK is planning to drop feminism from the politics A-level, every 16-year-old in Sweden is being given a copy of Chimamanda Ngozi Adichie's call to arms, We Should All Be Feminists.
Read more here from the Guardian
Kids Killing Your Paycheck? Only If You're Female, Study Finds
Choosing to start a family can be one of the most costly career decisions a woman can make. That's one of the big takeaways from a new set of data on the gender-based wage gap, released Thursday by PayScale.
Read more here from TIME
The blind woman who switched personalities and could suddenly see
After suffering a traumatic accident as a young woman, doctors diagnosed her with cortical blindness, caused by damage to the visual processing centers in her brain. So she got a seeing eye dog to guide her and grew accustomed to the darkness. Besides, B.T. had other health problems to cope with — namely, more than 10 wildly different personalities that competed for control of her body.
Read more here from The Washington Post
Author: Marjory Linardy
Editor: Grahame Lucas
Tags
female Canadian soldier
,
female refugees
,
feminism
,
feminist
,
Hanna Bohman
,
IS
,
ISIS
,
pay gap
,
Peshmerga
,
sanitary pads
,
Syria
,
we should all be feminists
,
women's rights
,
womensrights