How stars made the little black dress unforgettable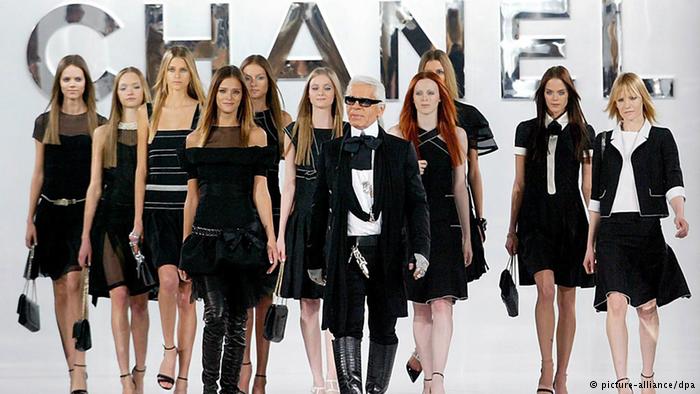 It's just a dress. But its iconic absence of color have made it fashionable and versatile for 90 years. Here's our tribute to the little black dress, whether elegant, provocative, long, short, narrow or wide.
 The inventor of the classic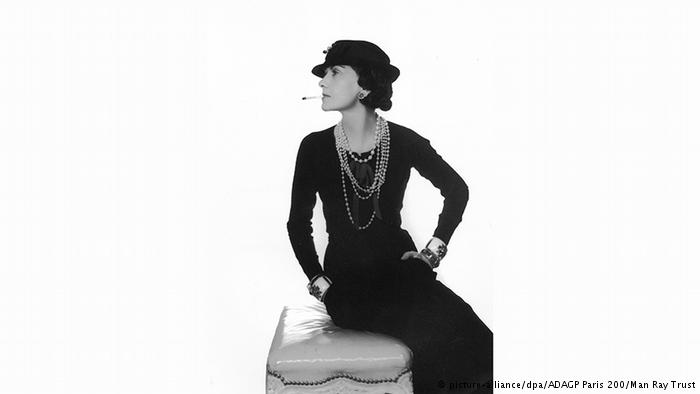 When Coco Chanel (pictured here in 1935) wore a knee-length, tight-fitting black dress in "Vogue" in 1926, readers just couldn't believe it. Until then, black had been the color reserved for grieving widows. Yet many saw in it a new form of self-confident femininity. Women could still grieve – but not without style!
Bargain
It wasn't until 1978 that the London auction house Christie's enlarged its usual repertoire of artworks and antiques to include second-hand designer clothes. That year, 120 dresses and accessories from Coco Chanel's wardrobe were auctioned, fetching altogether around 138,000 pounds – which would be the equivalent of some 580,000 euros now. For that price, you could only get a single dress today.
Marilyn wears black too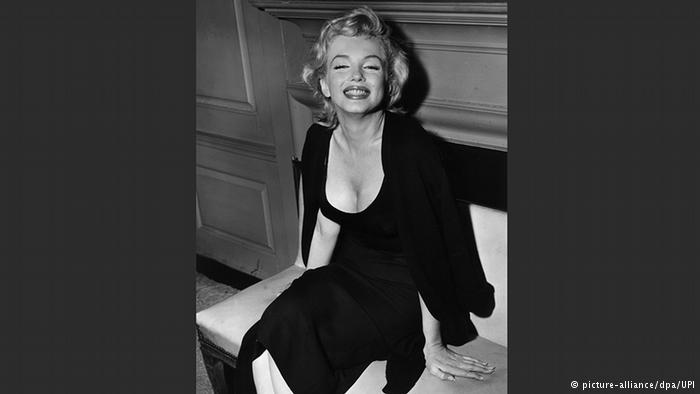 Seen as dodgy and sexually provocative, the little black dress long kept a bad reputation – but that obviously didn't stop Marilyn Monroe from wearing it, both on the silver screen and in real life. This photo is from 1956.
Diversion strategy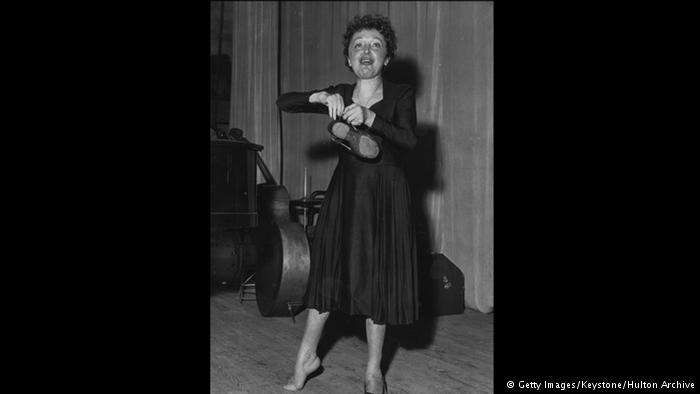 The French chanson singer Edith Piaf was a petite black dress inveterate. At the beginning of her career, she was always dressed in black. Legend has that it was the only dress she owned, and she couldn't afford to buy a new one. Others claim that wearing black was a strategy to oblige the audience to focus on her voice.
Swimming suit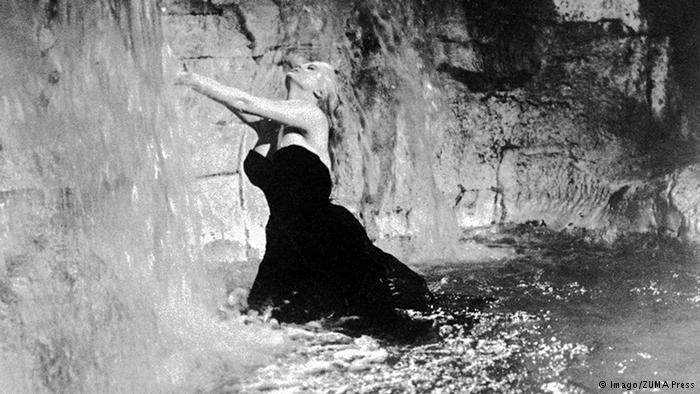 Anita Ekberg's dip in the Trevi Fountain in Rome is a world famous scene from the film "La Dolce Vita" (1960). It remains a mystery how this strapless dress didn't slide off the actress – but it didn't. Even when Marcello Mastroianni got into the water with her. The scene was shot in January, and Mastroianni apparently needed a few shots of vodka to warm up before jumping in the icy fountain.
Breakthrough with Audrey Hepburn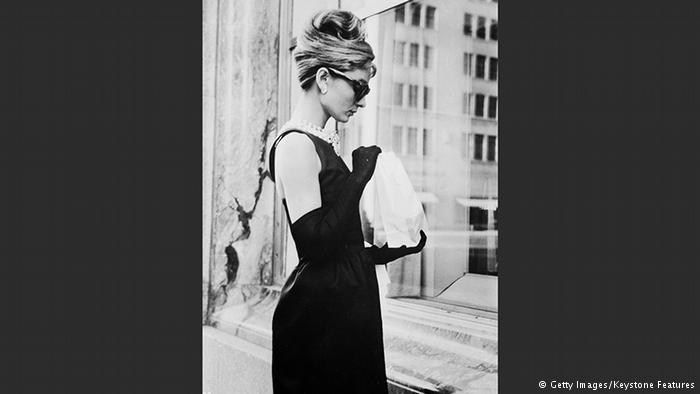 Playing the role of socialite Holly Golightly in "Breakfast at Tiffany's" (1961), Audrey Hepburn memorably wore this chic Givenchy dress, window-shopping at Tiffany's after a night out. Hepburn was so gorgeous and elegant in her depiction of Holly that the little black dress finally found moral acceptance in society.
Cool beauty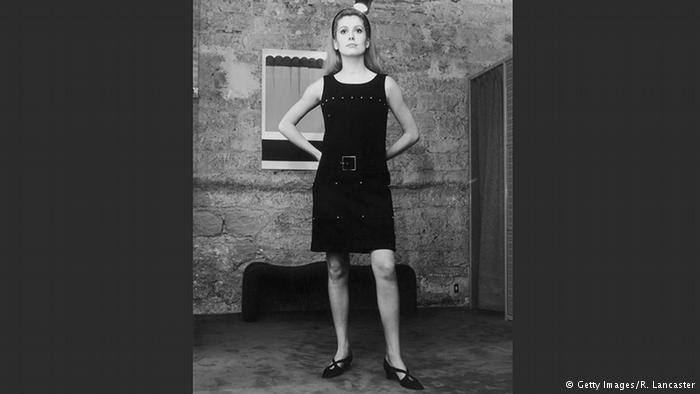 Here French actress Catherine Deneuve wears a design by Yves Saint Laurent, from his prêt-à-porter label "Rive Gauche" (1966). Deneuve was Saint Laurent's muse and best friend. The fashion designer was costume designer for many of Deneuve's movies, including the famous "Belle de Jour."
Revenge dress for a princess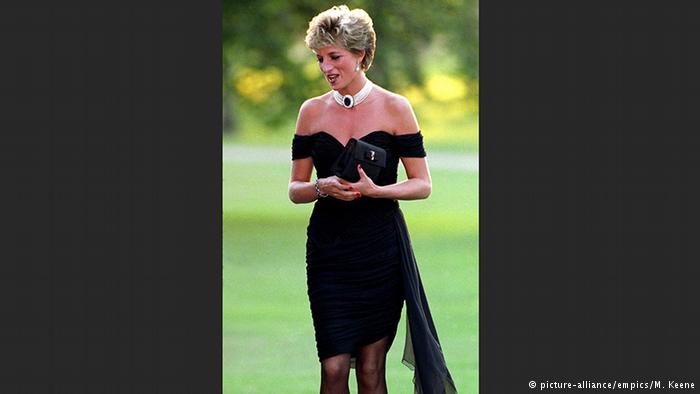 On the day Prince Charles admitted his affair with Camilla Parker-Bowles, Diana went to a party at London's Serpentine Gallery. She daringly picked this black pleated chiffon dress designed by Christina Stamboulian. The dress went down in history as the "Revenge Dress" and dominated the next day's headlines. Charles' affair slipped to the second page.
Made for the stage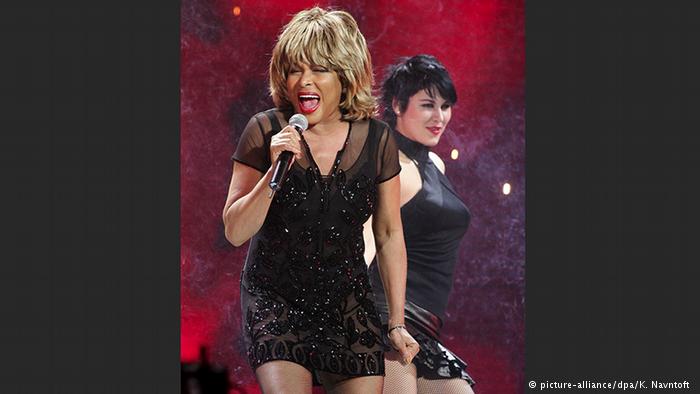 Still sexiest at 65: Soul and pop diva Tina Turner is shown here in glittering black at a concert in Copenhagen in 2005. Now 76, she has mostly retired from the stage. Living in Switzerland, she studies Buddhism and integrates spirituality into her music.
The winter is coming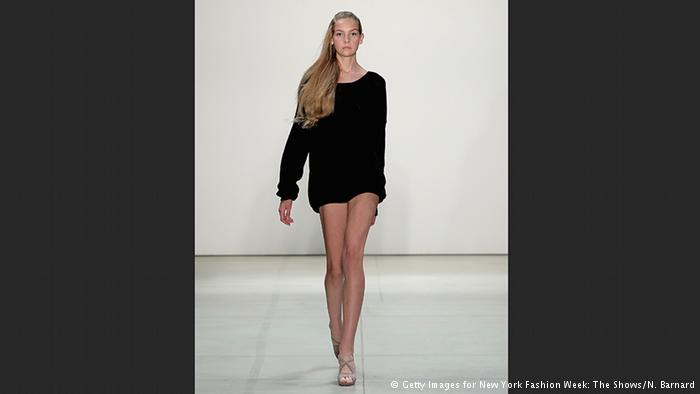 The little black dress keeps on renewing itself, 90 years after Coco Chanel's first design. Fashion designer Marcel Ostertag revisited it as a winter dress / sweater, as seen on the runway during the New York Fashion Week in September 2016.
Tags
Anita Ekberg
,
Audrey Hepburn
,
Breakfast at Tiffany's
,
Catherine Deneuve
,
Coco Chanel
,
Edith Piaf
,
fashion
,
La Dolce Vita
,
Lady Diana
,
little black dress
,
Marilyn Monroe
,
Tina Turner
,
women
,
women's rights
,
Yves Saint Laurent