Claudia Schiffer: 30 years as a supermodel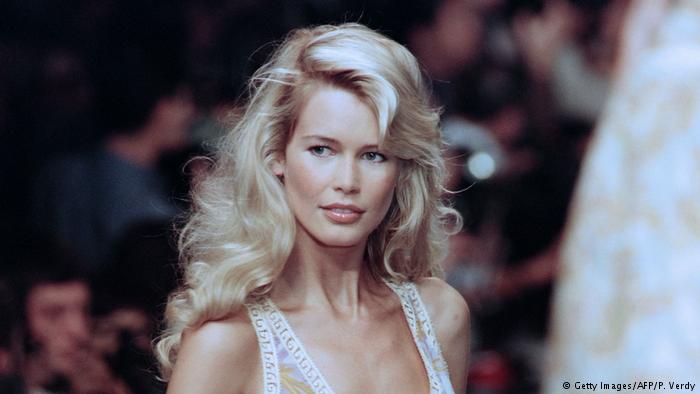 German-born supermodel Claudia Schiffer stood at the pinnacle of the fashion world during modeling's golden age. It was a chance encounter in a disco that allowed the shy German to be introduced to the world.
From schoolgirl to cover girl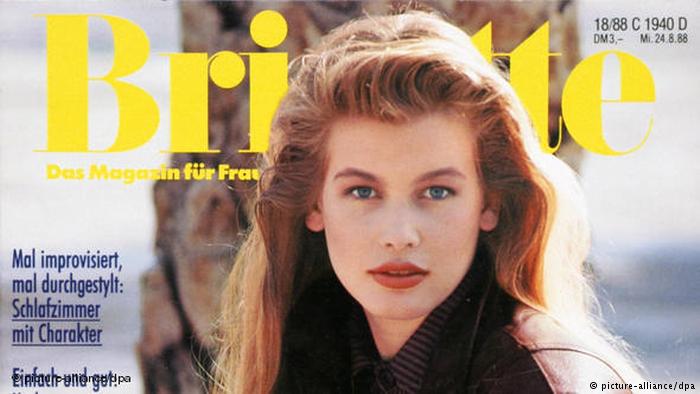 German supermodel Claudia Schiffer initially planned to be a lawyer like her father. All that changed in 1987 when the 17-year-old was discovered in a Dusseldorf disco by a modeling agent who invited her to go to Paris for a trial shoot. Shortly after, fashion photographer Ellen von Unwerth shot Claudia for the cover of Elle. Claudia also graced the cover of German style magazine Brigitte in 1988.
Karl Lagerfeld's muse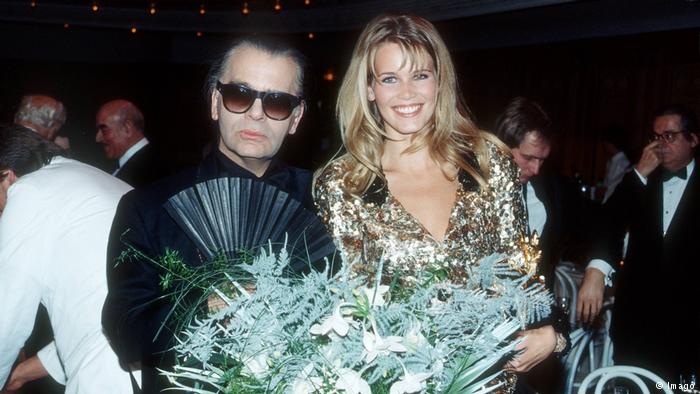 Success came rapidly for the newbie model. Von Unwerth photographed Claudia for a Guess jeans campaign and in 1988, top designer Karl Lagerfeld (left) declared her to be his muse, also making her the new face of Chanel. Her bright blue eyes shone out from the covers of all the top fashion magazines, and she walked global runways for designers such as Versace, Valentino and Dolce & Gabbana.
The golden age of supermodels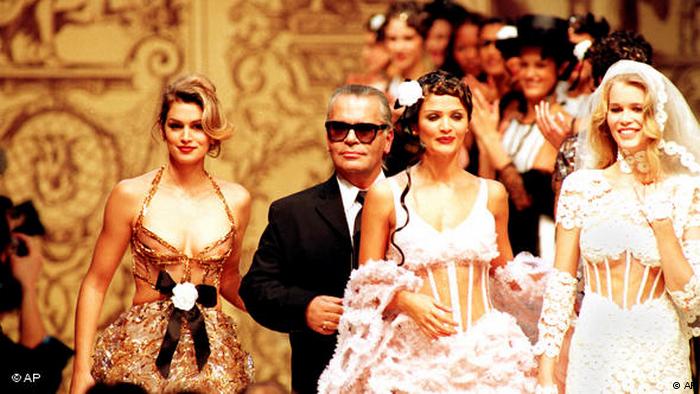 In the 1990s, Claudia (right) was earning around $10 million per year. It was the apex of the supermodel era, a decadent decade filled with alcohol, astronomical fees and first-name global fame. But Claudia's reputation within the industry was one of discipline and standoffishness. "Maybe I should have had a glass of champagne now and then," she told German newspaper Süddeutsche Zeitung in 2014.
Enchanted by a magician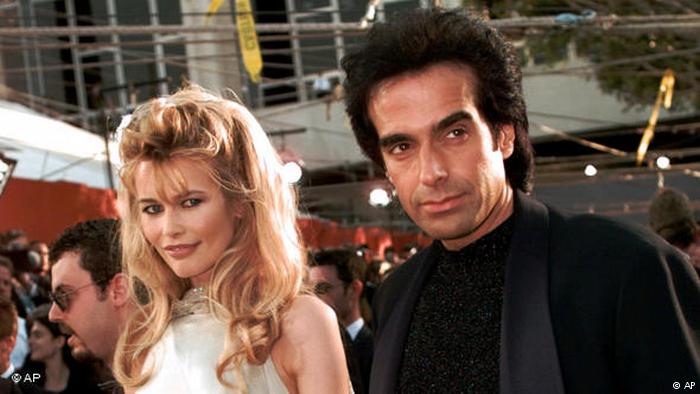 In 1993, the then 23-year-old met magician David Copperfield (right) at a gala in Berlin and became engaged in 1994. Claudia even appeared in some of Copperfield's stage acts. However, after a few years the magic faded from their romance; in 1997, they announced their split, citing incompatible work schedules.
Family life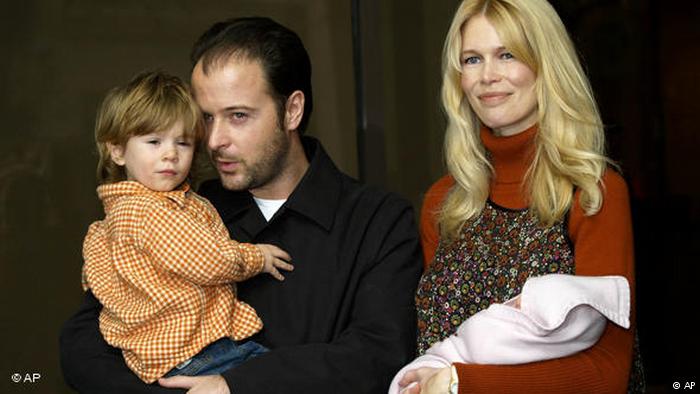 Claudia continued a full-steam modeling career into the early 2000s. But her priorities shifted after marrying film director Matthew Vaughn in 2002 and starting a family. She scaled back her work to spend time with her husband and their three children: Caspar (left), Clementine (right) and Cosima (not pictured).
Beyond the runway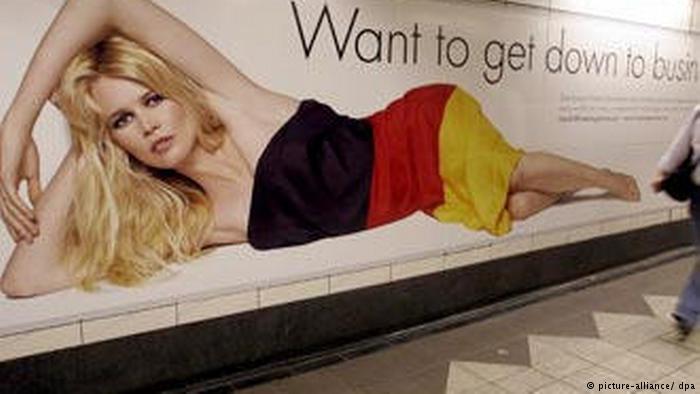 The Rheinberg-born model makes her home in London, where she appeared on a series of 2006 tube ads highlighting German investment (above). Her project portfolio diversified in the new millennium: She launched a cashmere collection in 2011, as well as designed a series of glasses frames for the German eyewear company Rodenstock. She also appeared in the hit movie "Love Actually."
Tributes to a supermodel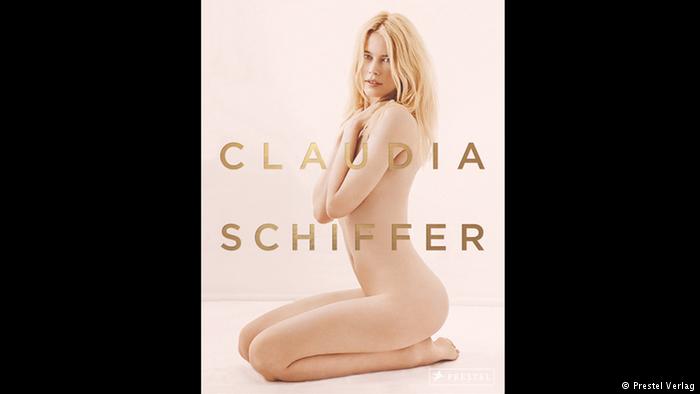 The soon-to-be 47-year-old continues to balance her private and work lives. German magazine Vogue celebrated Claudia's 30th career anniversary by featuring her on its August 2017 cover. And on August 21, 2017, Prestel Verlag published a commemorative book (cover above) of photos and text tributes from the photographers and designers who have worked with her. Another cover for the count.
Author: Cristina Burack
_____
WTO RECOMMENDS
It's just a dress. But its iconic absence of color have made it fashionable and versatile for 90 years. Here's our tribute to the little black dress, whether elegant, provocative, long, short, narrow or wide. (From October 31, 2016)
Glittering gowns, elegant suits and bold mini dresses worn by the late Princess Diana are on show at Kensington Palace, marking the 20th anniversary of her death. The new exhibition charts her evolving style. (From February 27, 2017)
The queen in pink with a pink hat, the queen in blue with a blue hat, the queen in green with a green hat: that's how we know her now. But was it always that way? Here's a look back at her carefully planned style. (From April 21, 2016)