We own these streets too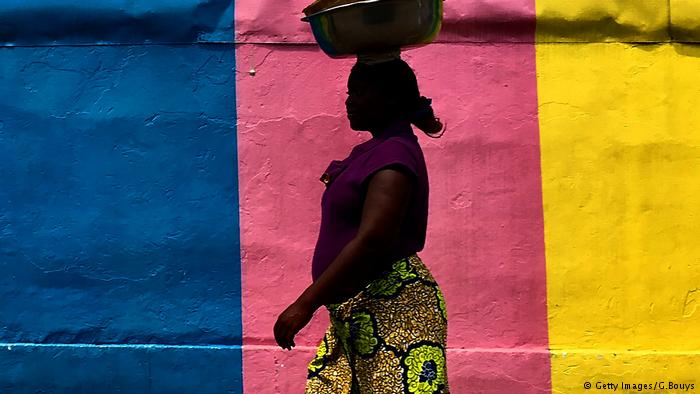 I started my feminist organisation, Not Your Body, primarily because of street harassment. I can confidently proclaim to the world that there is a category of Ugandan man who needs to be placed on an island somewhere, for they serve no purpose to the evolution of their nation.
They've whispered crude comments when they pass me by. They've grabbed my breasts, behind, waist, elbow: no body part of mine has been untouched by a man on the street. However, because of such things as culture, my society accepts this as normal, and the 'moral high ground' of doing nothing is seen as a sign of utmost feminine virtue.
I don't roll like that anymore. I have been attacked by men because of this virtue business, and I'm no longer interested in walking around a game park, being prey to lions. So I got myself pepper spray and the difference it has made in my life is amazing.
If a man physically assaults me I pull the spray out, dare him to continue, and see what happens. He stops immediately. If I'm in a dodgy lodge and I hear a rapist or thief trying to break into the room (it happens a lot in Uganda) I don't start by screaming like I did months ago.
This is the new Lindsey. I cradle my pepper spray, leave the light off, and lie in wait eagerly for a predator who expects a defenceless prey.
Yesterday, I was assaulted by two men. One man backed off when I told him I was going to break his neck. The second surprised me, enveloping me in a hug and stroking my body. Out of practice, I reacted immediately.
I held up two pepper sprays (there is no such thing as overkill), stepped close enough for him to see my nostrils, and pointed one at each eye.
"Hug me again".
He did not move. He was terrified. His friends slithered off. Satisfied, so did I. I've learned that even if it is against your nature, sometimes you have to fight if you want the streets to belong to you too.
It gives me great pleasure to conclude by saying that I now sell the spray to other women so we can even the field of safety for this gentler sex.
Author: Lindsey Kukunda
Editor: Brenda Haas
Lindsey Kukunda is a human rights activist who believes that bad things happen because good people do nothing. Bad things also happen when the people they happen to are told to put up or shut up. Through her organisation 'Not Your Body' she has started started selling defensive pepper spray to women-and men who aren't a fan of fists-so they don't have to put up anymore.
_____
WTO RECOMMENDS
South Africa's sexual offense statistics are alarming. A high-profile court case sparked a national debate about rape culture as well as the formation of a group that is fighting for justice for survivors.
It is rarely a good idea to pay too much attention to talk shows and their hosts. But once upon a time I thought differently and so they received much undeserved attention from me.
Eight years into Pakistan's democratic transition, violence against women is still endemic, a new ICG report found. The group's Samina Ahmed talks about why biased attitudes towards women lie at the heart of the problem.