After Malaysia's historic 14th general election: What do women want?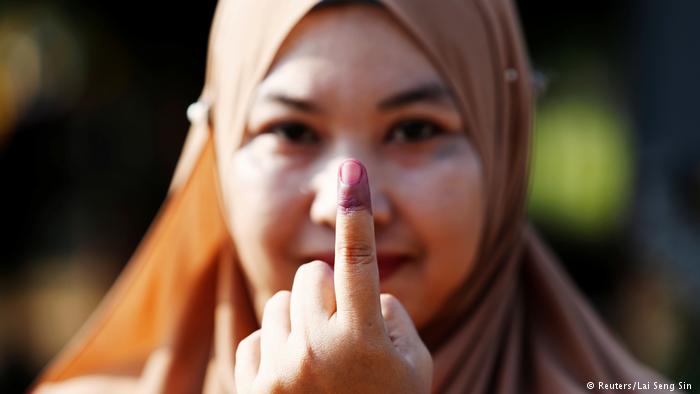 MANY countries have long had female prime ministers, but not Malaysia. The appointment of a female deputy prime minister on May 10th – a day after the country's momentous 14th general election (GE14) – was a first.
Datuk Seri Dr Wan Azizah Wan Ismail is non other than the wife of former deputy prime minister Datuk Seri Anwar Ibrahim, who was released from prison on May 16th after receiving a royal pardon. He had been serving a five-year sentence since 2015 on sodomy charges.
According to Malaysia's Election Commission, women make up slightly more than half of the country's electoral roll in GE14 – 50.6 percent to be precise.
A whopping 11 states and two federal territories have many more female voters than male, with women voters outnumbering men in all but two states and one federal territory.
However, women's representation in politics itself remains low. In the recent elections, female candidates only accounted for 10.9 and 10.7 percent of the federal and state seats candidates respectively.
In an open letter to Malaysia's seventh Prime Minister Tun Dr Mahathir Mohamad, Empower, a women's rights organization, urged that the new leadership start off on a right footing by ensuring a minimum of 30 percent female representation in the new cabinet.
"Women's participation in the electoral process largely cannot remain only as voters. There needs to be more substantive participation, especially in decision-making. It would be glaringly unjust if women are overlooked yet again in the formation of a new Cabinet," the signatories wrote.
Naming Wan Azizah as Malaysia's first ever woman deputy prime minister is a positive move, they added, but suggested there was plenty of room for improvement if women are going to be equally represented in politics.
"We have waited too long for meaningful representation in the Cabinet and can no longer accept the justification that women are not ready to lead ministries," they continued.
"The new Cabinet will be largely made up of people who have little or no experience in the Federal Government."
"This presents a great opportunity to reflect the new government's commitment to include women in key decision-making posts, commensurate with their potential and experiences to contribute to good governance."
The National Council of Women's Organizations (NCWO), which represents 200 women's NGOs in Malaysia, has also called for 30 percent of female ministers.
It also wants 30 percent of the House of Senate to be made up of women to balance the 13 percent female representation in the House of Representatives (compared to 10.81 percent in the last election of 2013), and would like 30 percent female state executive committee members.
"The track record of women politicians in GE14 is excellent. We are confident that they will be able to make huge contributions for the interests of the people and nation, and enhance the prosperity, unity and peace of the country," said NCWO honorary secretary-general Omna Sreeni-Ong in a statement.
Hopefully, the new ruling coalition, Pakatan Harapan (which means Alliance of Hope), will stay true to its name and bring positive changes to the country, including being more gender inclusive when it comes to filling decision-making positions.
Author: Elle Wong (act)