2013: of selfies and e-cigarettes
We read this list and thought what a crazy year 2013 has been. From E-cigarettes to nicotine patches to the word "selfie," that seems to have caught everyone's attention. Read on and let us know what you think about these trends in 2013.
Originally a social media buzzword, "selfie" was named word of the year in November and admitted to the online version of the Oxford English dictionary. It is defined as "a photograph that one has taken of oneself, typically one taken with a smartphone or webcam and uploaded to a social media website."
The scene at Nelson Mandela's memorial service served as confirmation of the "selfie's" newfound place in the English language. As the ceremony for the anti-apartheid hero dragged on, US President Barack Obama, British Prime Minister David Cameron and Danish Prime Minister Helle Thorning-Schmidt were captured posing for a self portrait like a group of excited teenagers.
Minus the side effects
Touted as "the real thing minus the tar, ash, smoke and most toxins", e-cigarettes took off as an alternative to tobacco. The battery-powered devices come with tips that light up and glow with the aid of an LED.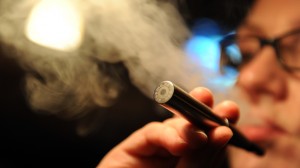 Smoke appears to waft from them but it is in fact water vapour. Singer Robbie Williams and Twilight actor Robert Pattinson are among the famous names reported to have tried them out. Like traditional cigarettes, they deliver nicotine but experts say there are only trace amounts of the other toxic chemicals to which smokers are habitually exposed.
The jury is still out on whether they pose other yet-to-emerge hazards to health. But their popularity is not in doubt. Sales have doubled in the US each year since 2008 and were predicted to reach 750,000 euros in 2013.
Twerking
"Twerking", another new entry into the Oxford Dictionary online, exploded into the mainstream when former Disney child star Miley Cyrus did the dance at the MTV video music awards in August.
Cyrus's sexually suggestive performance at an event with a family audience outraged middle America. Restricted to teenagers and performers for now, it was defined by Oxford Dictionaries as to "dance to popular music in a sexually provocative manner involving thrusting hip movements and a low, squatting stance." It is believed to have originated in US hip-hop music culture via the New Orleans bounce music scene.
Electronic music is back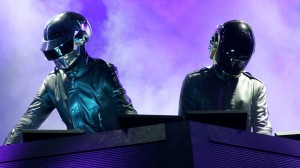 In music, French electronic duo Daft Punk, made up of musicians Guy-Manuel de Homem-Christo and Thomas Bangalter, made a triumphant return to the music charts. "Random Access Memories" is the duo's fourth album since 1997. The first single from the album, "Get Lucky", co-written by Chic's Nile Rodgers and featuring vocals from US rapper Pharrell Williams, was a top 10 hit in over 30 countries.
Move over Facebook
Asian social networks emerged as rivals to American giants Facebook and Skype. China's WeChat and Japan's Line, which let users make free calls, send instant messages, photos and short videos, roll together attributes from Facebook, Skype and messaging applications WhatsApp.
Line which has 230 million users including 47 million in Japan and 15 million already in Spain signalled its determination to conquer Europe with a public relations offensive in France and Italy.
WeChat, meanwhile allows users to post figures that move about dancing, blowing kisses or punching the air. Both networks supply a selection of "stickers" that users pay for. The number represents 30 percent of Line's overall turnover. WeChat is already translated into 19 languages and has 500 million users including 100 million outside China.
AFP (mg)