Search Results for Tag: 2013
We read this list and thought what a crazy year 2013 has been. From E-cigarettes to nicotine patches to the word "selfie," that seems to have caught everyone's attention. Read on and let us know what you think about these trends in 2013.

read more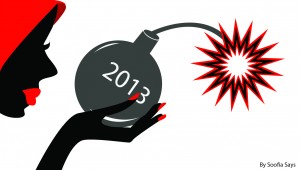 2013 has been yet another tumultuous year for women in Pakistan. When I look back, many tragic incidents stand out but quite a few women have had successes to make us proud.

read more