Born to die…….it is a girl child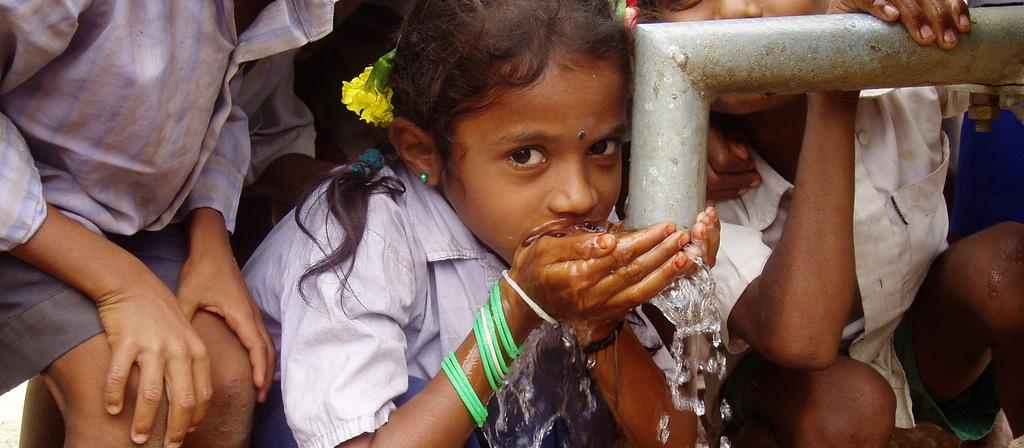 I have always been a "Daddy's girl". And I am proud to be one too. But being a privileged one doesn't make me insensitive.  Coming from a country like India where the birth of a girl child is still considered a curse, it makes me wonder if we have really come a long way as a country.
 Living in my world as an educated, urban, independent woman I became a bit selfish. I didn't realise that the old order of societal norms still prevailed around me. In the process of my own transition from being a much loved daughter, sister, friend to a much loved wife I had certainly become less aware of what was going on in Indian society. And the birth of a girl child is one case in point.But two incidents in a row changed it all and woke me up with a start. It was the 15 March 2012; I was browsing the Indian news channels and e-newspapers. One name that made headlines was Baby Falak, a two year old girl who died of cardiac arrest. It was her third cardiac arrest in three months. She was admitted in a hospital in Delhi on 18 January 2012 with a fractured skull and human bite marks on her body.
A 15 year old girl claiming to be her mother admitted her with a fractured skull, broken arms, human bite marks all over her body and cheeks branded by a hot iron. The doctors on the trauma ward said that they had never seen a baby in such a condition. As the story of this missing baby unfolded it revealed she was an illegitimate child, an unwanted girl child, her mother a victim of human trafficking and so on. What bothered me most was the simple question: How can anyone treat a child like that? It is a heinous crime. What should the punishment for it be? Is it really a sin to be born a girl? 
This story really got under my skin. But then there was another incident. This time it was in Bangalore and the victim was baby Neha Afreen. The three month old was brutalised by her father for not being born a boy. His attacks left her with a severe head injury, bite and burn marks on her body and a dislocated neck. She had convulsions and later died of a cardiac arrest on 11 April 2012 after a week long battle for survival. 
Primitive beliefs and murder
Shockingly the first incident was in the capital city of fast developing India and the other in the silicon city of India, Banglalore.  If modern cities in India are still under the spell of such primitive thinking, what hope does rural India have?
In rural villages a girl child is often murdered immediately after the birth. Sand is put in her mouth when she opens it for the first time to cry. Similarly tobacco is also put in the nostrils to choke and kill her.
According to the 2011 Census report, the sex ratio in India stands at 914 females per 1,000 males. And a UNICEF report indicates that selective abortion according to the sex of the unborn child by unethical medical professionals has grown into a huge industry.
The poor are not to be blamed on their own because even the rich participate in killing female foetuses or a newly born girl child. The rich use their influence and money to get the ultra-sound done. Abortion is illegal yet its wide availability has given rise to the killing of female foetuses.
People visit gods, perform religious rituals, fall prey to superstition and beg to have a male child. But the paradox is the very same people who worship the nine forms of the Goddess Durga with utmost religious belief and fervour appear to have forgotten that she too is female.
The family pension plan
Two of my very close friends helped me to understand the logic behind the strong desire in Indian families to have a male child. In their family there are five sisters. The sixth sibling is a boy and is also the youngest. The father felt that the family business needed a male to take over. Eyebrows rise on hearing this, right?  To him his viewpoint is quite logical. He needs a male child to run the family business after he retires. The traditional belief is that the male child comes with a responsibility to continue the family tree. Daughters will however marry and leave their parents' house. A male child is like having a torch bearer for extending the clan.
The birth of a male child gives rise to the hope that when he grows up he too will add to the family income. He is considered the significant bread-winner of the family. A close relative of mine was blessed with a baby boy recently. I telephoned them to pass on my congratulations. "Yeah!!! He is a boy and so we have a new earner in the family," was the proud father's response.  
Dowry pressure
When a girl child is born in a Hindu family the conventional thought process that engulfs parents is, "Now we have to start saving for her marriage." Even though the dowry practice is legally banned in India, it is still widespread. As a result girls are considered a liability. And if a baby boy is born they think they have won the jackpot. That is because the birth of a baby boy gives an assurance to the parents that they have a fall back plan for their old age.  According to typical Indian tradition, once a daughter gets married, her only responsibility is towards her husband and his family. So a baby boy is every parent's old age retirement plan.
Right to last rites
And even when life ends, the male heir has the key role to play. The right for cremation ceremonies is  reserved for the male child. It is believed that if the last rites are not performed by the son the deceased does not get moksha. So people want a male child to guarantee a peaceful second life.
Unfortunately, Indian attitudes as far as baby girls are concerned, are by no means modern. Indians appear more worried about the extinction of tigers than the ever worsening ratio between the sexes. It is time for a massive public information campaign to correct these attitudes and moreover for the Indian government to establish a state pensions system for everyone. This appears to be the key to prevent a continuation of prevailing attitudes and ongoing killings of baby girls and female foetuses.
Author: Tanushree Sharma Sandhu
Editor: Grahame Lucas