Ain't no sunshine when the holidays are over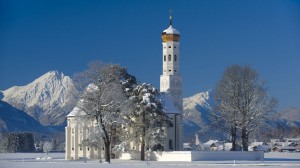 Santa Claus has gone back with all the assorted holiday goodies. New year's day has come and gone and just like Nelly Furtado, most of us are wondering, "Why do all good things come to end?" Philosophising aside, this post-holiday gloom is pretty normal, given the happiness hype created months ahead by retailers and the media. Thanks to rampant consumerism and fashion glossies, bliss has been reduced to a product. Holiday blues are closely connected to our perception and high hopes of the holidays. Annamaria Papdarzi, 35, is a school teacher in Bonn. She thinks it is up to women to decide how they want to unwind during the winter break. Annamaria admits that even in a modern German society, women are supposed to take care of all household chores on the occasion of Christmas.
Whether you're single, married, a mother or a student living with your parents, you feel tremendous stress, thus thrusting yourself willy-nilly into a celebration mode since the bar of expectations is always raised by those near and dear to you. You are told that holidays are all about buying loads of expensive gifts, looking no less gorgeous than Lady Catherine, preparing the trendiest meal and having the biggest bash and then post all that stuff on Facebook. You assume that this is a season of sharing and caring and being a woman it is YOUR job to give your best to everything and everyone. But when the seasonal jingle doesn't mingle with your real life, you feel depressed.
"Maybe Christmas markets or new year's eve does not make us as happy as we pretend it does," says Luise, 29, a mother of three. She is from Panama but currently living in Germany. "I think advertising and television shows force us to imitate a lifestyle which is desirable but not attainable for everyone." Luise enjoyed Christmas this year, cooking for 20 to 30 family members and friends. Yet, she says, "I cannot surely say that this is the best time of the year."
There are people, like my Pakistani friend Kiran, who welcome the end of this festive season instead of clinging to the idle pleasure because "Holidays mean more cooking, more thankless housekeeping, more noise, less peace and most of all, more boring sex as my husband is home all week long and that's how he loves to celebrate."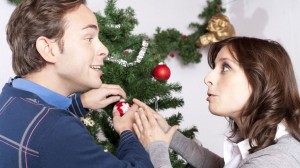 According to the American Psychological Association, more women than men feel stressed at Christmas and find it hard relaxing and enjoying themselves. Another PEW survey revealed that 65 percent women compared to 51 percent men wanted to make their own gifts for holiday season. See girls, you devise ways to exert yourself, letting all your joy slip through those fingers while crafting that "special gift" which may not be unwrapped with the same love and affection. Then why bitch about filthy kitchen counters after the holiday lights are out?
Annamaria suggests, " The best way to get over your post-holiday depression is to think positively about how much effort you managed to invest instead of lamenting things you could not do. Try to get some fresh air before going back to work, it will surely help you get rid of your negativity." Luise believes in making a few donations to charities like Save The Children, "This way, we might feel more contented till the end of the season."
There are several ways to dispel the holiday depression and fatigue. If spending thousands of euros buying chic outfits for Christmas and new year's could not make you happy, just think of those Bangladeshi factory workers, 90 percent of them women, stitching dresses for H&M, Mango, Primark and so on. They earn around 18 cents a day. The working conditions and daily wages of these women are ridiculously low in comparison with the global labour laws. I don't think they have time for holiday celebrations or for the depression that follows.
Author: Duriya Hashmi
Editor: Manasi Gopalakrishnan