Search Results for Tag: Muslims
Any Muslim who has traveled around the world knows that it's difficult to get Halal meat in many countries. On international trips you either become a vegetarian or can enjoy sea food if it's available. In my recent travels to Yangoon, Beijing and Tokyo I enjoyed delicious vegetarian and sea food meals but by the end of my trip I was longing for chicken tikka, mutton karahi and beef kababs. 

read more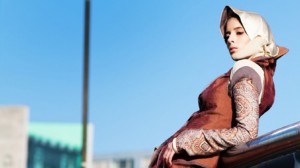 Women in China face tough choices when looking for love, Pakistan welcomes UN Secretary General Ban ki Moon, Muslim fashion is on the rise and there's a new alternative for women in the US who want to get an abortion. Find out the latest in women's issues.

read more