Search Results for Tag: Rabia Noor
"Kashmiri society seems to be turning intolerant towards the girl child. We seem to be nearing a society that desires to have an all-male population," writes Rabia Noor.

read more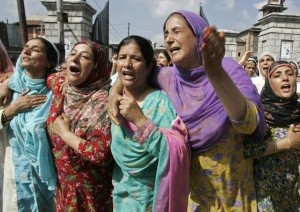 Her eyes are fixed on the door. Shagufta is waiting round-the-clock for her son to return home. She denies the fact that her wait is never going to end. Nearly five years have passed since her teenaged son was killed. Shagufta is yet to overcome the trauma of his loss. She is still not ready to accept that she has lost her 'Jimmy' forever. "It can't be true that Jimmy is no more, it has to be a lie," she mumbles.

read more