Search Results for Tag: self-esteem
Syrian toddler Aylan Kurdi became the symbol of refugees' plight. His little body found on a beach has moved many people to start giving help and support for refugees. On the other hand Charlie Hebdo's caricature that depicts Aylan Kurdi triggered sharp criticism against the satirical French magazine. Read the comments here!

read more
Tags
#CharlieHebdo
,
#childmarriage
,
#refugeeswelcome
,
Aylan Kurdi
,
Child marriage
,
refugee children
,
refugee women
,
refugees
,
satire
,
self-esteem
,
womensrights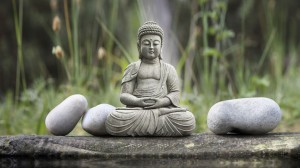 On a hectic day, a small break with something nice to read could be a perfect solution to your stress. We looked up some blogs and websites that offer meaningful resources for relaxation in a stressful work atmosphere.

read more
Say hello to a 29-year-old who's spent most of her life hating her body and hiding herself from the world. That's me. Lately, I haven't cursed myself for being overweight, but I still continue to hide myself. Flashbacks from my days in school made me realise what had happened to make me behave this way.

read more