Little shots of wisdom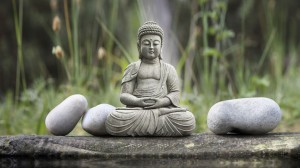 On a hectic day, a small break with something nice to read could be a perfect solution to your stress. We looked up some blogs and websites that offer meaningful resources for relaxation in a stressful work atmosphere.
The Tiny Buddha offers nirvana in small doses. Lori Deschene, founder of the Tiny Buddha, puts it this way, "Tiny Buddha is about reflecting on simple wisdom and learning new ways to apply it to our complex lives—complete with responsibilities, struggles, dreams, and relationships."
The blog claims that is about "finding simplicity in the daily chaos of our lives. It's about clearing the clutter so we can focus on what's important, create something amazing, find happiness." The blog has articles on self-growth, overcoming one's fears and improving self esteem.
Sources of insight claims to offer the best insights on actions for work and life. Articles include tips on personal development, emotional intelligence, leadership and productivity.
Personal development for smart people
Steve Pavlina's website offers advice for "smart people." He says, "The purpose of this website is to help you grow as a conscious human being. This includes guiding you to discover and accept your life purpose; inspiring you to feel more motivated, energized, and passionate; helping you shed disempowering relationships and build a network of loving support; teaching you how to achieve stable financial abundance doing what you love…"
Women's self-esteem and self-help
This website has articles specially designed to help women who have problems realizing their true potential because of their low level of self-confidence. The website also provides a self-esteem test and a free toolbar to measure and work on improving one's self esteem.