Two dead on Everest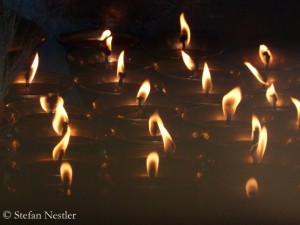 Not a good day on Mount Everest. The Nepalese expedition operator Seven Summit Treks had to report two deaths on Saturday.  On the South Col, at an altitude of almost 8,000 meters, first the Dutchman Eric Arnold died and later the Australian Maria Strydom, both were obviously suffering from altitude sickness. Arnold, 35 years old, had reached the summit before and was on descent, the 34-year-old Strydom had apparantly abandoned her summit attempt.
Childhood dream
Eric Arnold had tried to climb Mount Everest for four consecutive years. In 2012, he had to turn around 250 meters below the summit. In 2013, he was stopped by an injury before the start of the expedition. In 2014 and 2015, he got no opportunity for a summit attempt because both seasons ended prematurely after avalanche incidents. In a television interview before his fifth expedition, Arnold said that it was his childhood dream to climb Everest: "A poster showing Everest was hanging above my bed." He had never lost this dream, Eric said then.
Climbing with her husband
Maria Strydom, a university lecturer from Melbourne, had scaled along with her husband Robert Gropel three of the "Seven Summits", the highest mountainss of all continents: Aconcagua (6,962 m, South America), Denali (6,190 m, North America) and Kilimanjaro (5,895 m, Africa). Also on Everest, the Australian couple was climbing together.
Date
21. May 2016 | 20:59