Search Results for Tag: Maria Strydom
More than 400 summit successes, five deaths. This is so far the balance of this spring's climbing season on Mount Everest, which is slowly but surely coming to an end. The two Indian climbers who had been missing for nearly a week with a probability bordering on certainty are dead. A Sherpa rescue team discovered the body of Paresh Chandra Nath above South Col. Rising wind prevented the search for the second missing, Gautam Ghosh. The chance of finding him still alive is virtually nil. The dead bodies of Dutchman Eric Arnold and Australian Maria Strydom have been meanwhile transferred by helicopter to Kathmandu. The corpse of Indian Subhash Pal, who had also passed away during summit attempt, should be brought today to Camp 2, to be flown out from there subsequently.

read more
Date
27. May 2016 | 15:26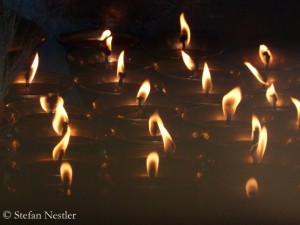 Not a good day on Mount Everest. The Nepalese expedition operator Seven Summit Treks had to report two deaths on Saturday.  On the South Col, at an altitude of almost 8,000 meters, first the Dutchman Eric Arnold died and later the Australian Maria Strydom, both were obviously suffering from altitude sickness. Arnold, 35 years old, had reached the summit before and was on descent, the 34-year-old Strydom had apparantly abandoned her summit attempt.

read more
Date
21. May 2016 | 20:59