"School up!": Second floor plate almost finished
The relatively dry winter in the Nepalese district Sindhupalchowk has played into the hands of our aid project "School up!". The construction work for the new school in the village of Thulosirubari, about 70 kilometers east of Kathmandu, could be continued almost without interruption. Meanwhile, the plate of the second floor is practically finished. The goal of completing the construction work (except for the painting) before the monsoon starts in summer seems realistic. The constructors of the new large Berlin airport who have not come to an end for years could take an example of such effectiveness (in Nepal!). Here are some more pictures: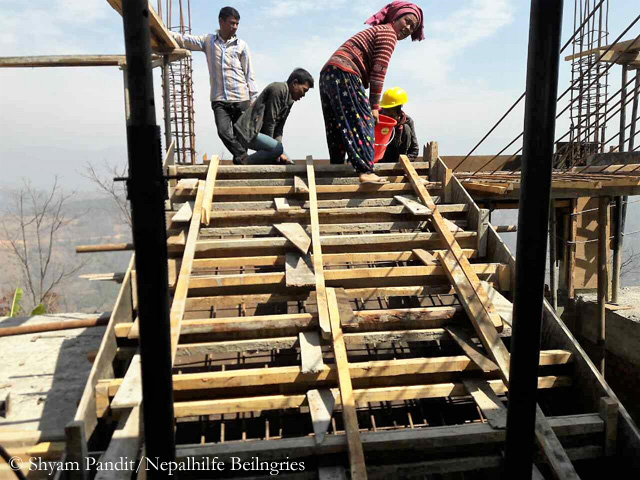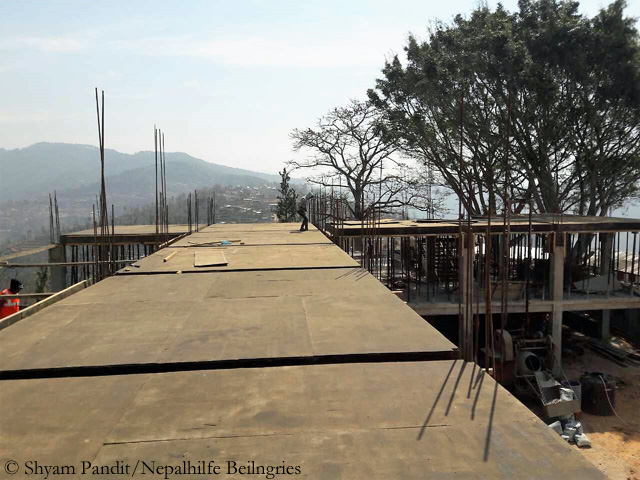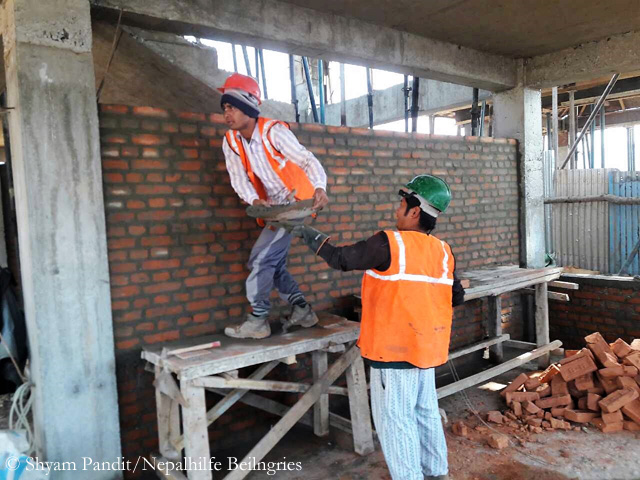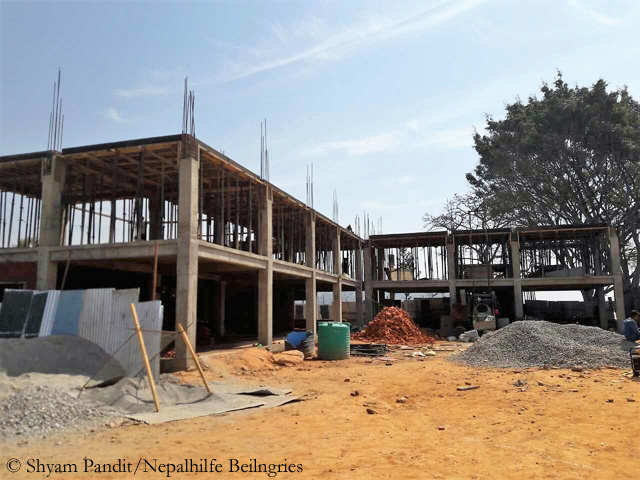 Get your tickets for the "School up!" benefit event!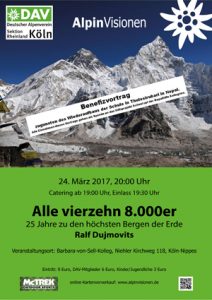 Meanwhile the preparations for the benefit event on 24 March in my home town Cologne in favor of "School up!" are in full swing. On this evening, Ralf Dujmovits, the so far only German climber who has stood on the summits of all 14 eight-thousanders, will report in an exciting lecture about his mountain adventures. Tickets can be bought online via the Rhineland-Cologne section of the German Alpine Club (DAV). The demand is fortunately high. So do not wait too long, it smells like sold out! 😉 All revenues from the event will go into the construction of the new school in Thulosirubari.
We still need more donations to finance the construction work. Here again the bank account in Germany:
Recipient: Nepalhilfe Beilngries e.V.
Bank: Volksbank Bayern Mitte eG/Germany
IBAN: DE05 7216 0818 0004 6227 07
BIC/SWIFT-Code: GENODEF1INP
Intended purpose: Gerlinde and Ralf School
A thousand thanks to all supporters of "School up!" – you are great!
Date
10. March 2017 | 14:20