Search Results for Tag: Don't forget Nepal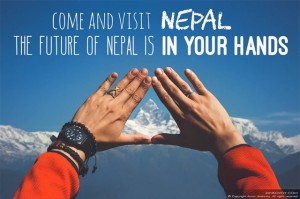 The financial aftershock is probably unavoidable. But it is important to keep the vibrations for Nepal within limits. The fall trekking season is just around the corner, and the government anticipates a dramatic 50 percent slump in tourism. "The number of foreign tourists has declined after the earthquake", says Tourism Minister Kripasur Sherpa. "This is a heavy burden, because tourism is very important for the Nepalese economy and people." The Government points out that international independent earthquake experts have declared the most popular trekking routes in Nepal, the Annapurna Circuit and the Everest Base Camp Trek, for nonhazardous. "Tourists don't take higher risks any more", says Kripasur Sherpa.

read more
Date
20. August 2015 | 16:27
He has just stayed there – to help. When the devastating earthquake hit Nepal on 25 April, the Canadian climber Don Bowie was in Base Camp at the foot of Annapurna. For ten years, Don is climbing on eight-thousanders. By now he has scaled three of them, all without supplementary oxygen: K 2 (in 2007), Gasherbrum I (2010) and Cho Oyu (2011). After the tremors, the 46-year-old decided spontaneously to cancel the expedition and to use his skills as high altitude climber and mountain rescuer to help the earthquake victims in remote villages of Nepal. Since then Don is almost non-stop on the road in the mountains of the Himalayan state. On the Internet, he is asking for donations to finance his relief campaign. I contacted Don Bowie in Nepal.
Don, where are you staying right now?
I am based out of Kathmandu but I am now working in many districts – Gorkha, Nuwakot, Rasuwa, Sindhulpachowk, Dhading, and Dolakha.

read more
Date
14. June 2015 | 10:00