Search Results for Tag: Miyamoto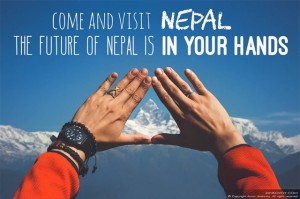 The financial aftershock is probably unavoidable. But it is important to keep the vibrations for Nepal within limits. The fall trekking season is just around the corner, and the government anticipates a dramatic 50 percent slump in tourism. "The number of foreign tourists has declined after the earthquake", says Tourism Minister Kripasur Sherpa. "This is a heavy burden, because tourism is very important for the Nepalese economy and people." The Government points out that international independent earthquake experts have declared the most popular trekking routes in Nepal, the Annapurna Circuit and the Everest Base Camp Trek, for nonhazardous. "Tourists don't take higher risks any more", says Kripasur Sherpa.

read more
Date
20. August 2015 | 16:27
A cautious all-clear for the Everest Base Camp trail. "None of the major suspension bridges appear to be affected by new geotechnical hazards as a result of the earthquake", says the report of a group of mountain guides and engineers of the US based agency Miyamoto International which is specialized on earthquake damage. "Much of the trail and most of the rock retaining walls (both above and below) the trail are undamaged. We have observed very little foundation damage to buildings." At the end of June the team had assessed the condition of the trail from the village of Lukla to Everest Base Camp after the devastating earthquake of 25 April and the aftermaths. 83 percent of the observed lodges and houses were given a green tag, meaning that they were undamaged or hardly affected. And the others?

read more
Date
7. August 2015 | 20:06