Search Results for Tag: Kirikov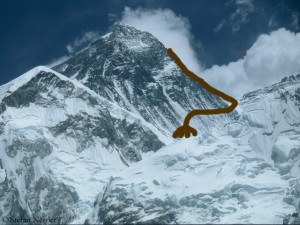 End of February. It's still quiet at the foot of Mount Everest. The calm before the storm. Or should I say before the rush? There will be again hundreds of climbers who turn the basecamp on the Nepalese south side into a small town, with helicopter base, mini-hospital and wireless internet connection. It's time to call my friend Chomolungma on his mobile phone – before she is stressed out.
Namasté, Chomo! Stefan speaking.
Oh no, you again.
Take it easy!I haven't woken you up from your hibernation, have I?
Look at your calendar! Pre-season. I'm still on vacation.

read more
Date
27. February 2013 | 17:10