Search Results for Tag: missed climbers
Thomas Huber's new Karakoram adventure began with a rescue mission. The German top climber's exact local knowledge on the Ogre (also called Baintha Brakk) was in demand. About a week ago (I report on it only now because I was on holiday in the Alps at that time) the 49-year-old was picked up by a Pakistani rescue helicopter to search along with the crew for the missing Kyle Dempster and Scott Adamson. In vain. No sign of the Americans. In the end the search was canceled because there was no more hope of finding them alive.

read more
Date
13. September 2016 | 9:50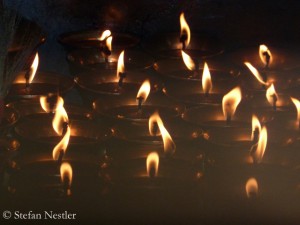 The first winter ascent of Broad Peak, but a total of three missing climbers who have been declared dead. That is the result of the five winter expeditions in Pakistan. As always, it's worth having a look to the details. All the four groups on Nanga Parbat were small teams with a maximum of three climbers. Tomasz Mackiewicz from Poland made the greatest progress, reaching 7400 meters, finally climbing alone. The others got stuck in the deep snow, in icy cold conditions. For me the solo project of Joel Wischnewski remains mystifying.

read more
Date
13. March 2013 | 18:51
Tags
Berbeka
,
Bielecki
,
Broad Peak
,
Karakorum
,
Kowalski
,
Mackiewicz
,
Malek
,
missed climbers
,
Nanga Parbat
,
Winterbesteigung
,
Wischnewski