Search Results for Tag: Samuli Mansikka
Dead and gone. Why only are single deaths of Sherpa climbers in the Himalayas swept under the carpet so quickly? Almost as if it was just a work accident. According to the motto: It's sad, but unfortunately it sometimes happens. The most recent example was the accident on the eight-thousander Annapurna four weeks ago. In the days that followed, many obits of the 36-year-old Finn Samuli Mansikka were published. For sure, he had deserved each of them. Samuli was not only an excellent climber – Annapurna was his tenth eight-thousander, eight of which he climbed without bottled oxygen – but, according to all reports of his mates, a cool guy, always up for fun or ready for party. However, we learned next to nothing about the other climber who died. It was 35-year-old Pemba Sherpa, was said in a few reports. Allegedly he was born near the eight-thousander Makalu and was called "Technical Pemba" due to his technical climbing skills. About what Pemba had previously done as a mountaineer, the information diverged widely. I was not content with this confusion.

read more
Date
23. April 2015 | 9:56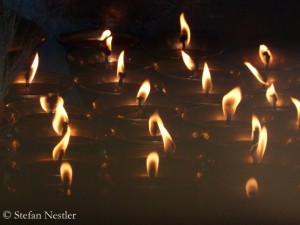 The joy at the first summit successes of the spring season on one of the eight-thousanders in Nepal was overshadowed quickly. The news that 13 members of an expedition organized by the Nepalese operator Dreamers Destination had reached the summit of 8091-meter-high Annapurna on Tuedasy had just faded away when it was followed by bad news: The 36-year-old Finn Samuli Mansikka and the 35-year-old Pemba Sherpa fell to death during the descent. On Mansikka's website his death was confirmed.

read more
Date
25. March 2015 | 17:26