Search Results for Tag: Winterbesteigung
Breaking News: First winter ascent of Nanga Parbat
They did it! The Spaniard Alex Txikon, the Pakistani Ali Sadpara and the Italian Simone Moro have made history making the first winter ascent of Nanga Parbat. "3:37 p.m (in Pakistan). SUMMIT! We just got the confirmation by walkie: Alex Txikon, Ali Sadpara and Simone Moro have reached the top of Nanga Parbat for the first time in Winter. Tamara Lunger stopped some meters below. Will spend night in Camp 4 (7.200m) and tomorrow will be back in Base Camp", Igune Mariezkurrena writes from Diamir Base Camp on Facebook. Congratulation to all climbers on this amazing performance – and a safe descent!
For Simone, it was already the fourth time that he first climbed an eighthousander in winter. Before doing it today on Nanga Parbat, he had succeeded on Shishapangma (in 2005), Makalu (in 2009) und Gasherbrum II (in 2011).
Now K 2 remains the only of the 14 eight-thousanders that has never been climbed in winter so far.
Update 16.45 MEZ: Alex, Ali, Simone and Tamara have safely arrived in Camp 4 at about 7,100 meters.
Update 27.2.: All climbers are safe and sound back in Base Camp. This completes the summit success on Nanga Parbat. "Tired but very happy! Ready to go to bed and recover a bit", is said on Tamara's Facebook account. Reportedly she had turned around at about 8,000 meters. Nevertheless, well done, Tamara! A part of the summit success is yours.
Date
26. February 2016 | 12:02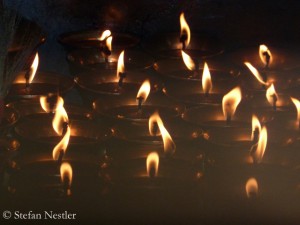 The first winter ascent of Broad Peak, but a total of three missing climbers who have been declared dead. That is the result of the five winter expeditions in Pakistan. As always, it's worth having a look to the details. All the four groups on Nanga Parbat were small teams with a maximum of three climbers. Tomasz Mackiewicz from Poland made the greatest progress, reaching 7400 meters, finally climbing alone. The others got stuck in the deep snow, in icy cold conditions. For me the solo project of Joel Wischnewski remains mystifying.

read more
Date
13. March 2013 | 18:51
Tags
Berbeka
,
Bielecki
,
Broad Peak
,
Karakorum
,
Kowalski
,
Mackiewicz
,
Malek
,
missed climbers
,
Nanga Parbat
,
Winterbesteigung
,
Wischnewski